Gas line projects to tear up area roads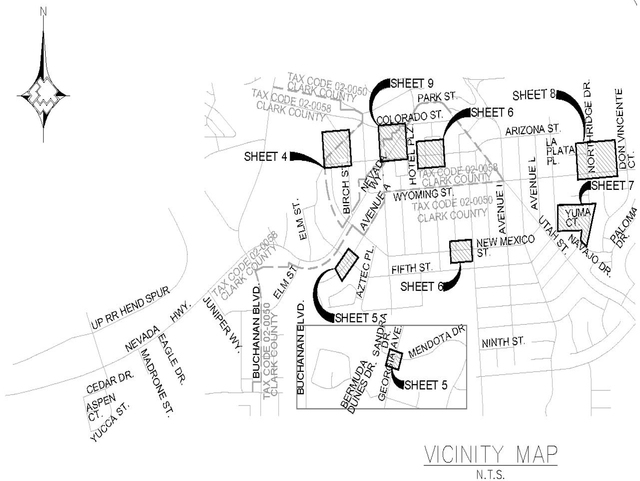 The Boulder City public works department urges drivers to avoid several stretches of road around the city as construction crews begin to break ground for 10 separate projects to replace old gas lines.
Southwest Gas and the company's contractor, Arizona Pipeline, are working to replace a "short reach of main" on Aztec Place, near Carmen Lane, said Public Works Director Scott Hansen.
The construction, which will take place between 8:30 a.m. and 2:30 p.m. "to reduce congestion during school hours," should be completed by March 18, Hansen said.
Nine other construction projects will be starting "in the near future" to replace 82 feet of utility lines at Arizona Street and Avenue D, Colorado Street and Avenue B, Yuma Court and Navajo Drive, Northridge Drive and Wyoming Street, Fifth Street and Avenue A, Sandra Drive and Georgia Avenue, and New Mexico and Avenue F, according to city construction permits.
Each gas line replacement should take roughly six weeks, Southwest Gas spokeswoman Sonya Headen said Tuesday. Work on several of the projects has already begun and the company doesn't anticipate any interruptions in service during construction.
The utility company also will replace 500 feet of gas line at Pacifica Way and Keys Drive beginning Tuesday. That project is expected to take three months, Headen said.
Contact Kimber Laux at klaux@bouldercityreview.com or 702-586-9401. Find her on Twitter: @lauxkimber