Ex-Metro Capt. Burns confirms candidacy for police chief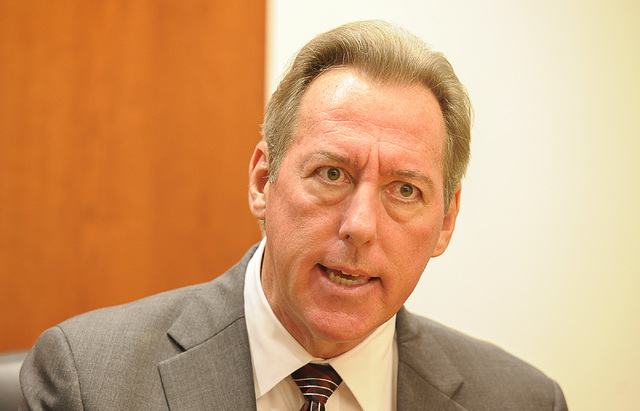 Former Metropolitan Police Department Capt. Larry Burns confirmed Wednesday that he is one of 14 candidates who remain in the city's search for its next police chief.
"I would just be so honored to serve out there," Burns said of his candidacy.
He was one of 14 applicants who were sent a "probing" questionnaire that included questions about candidates' qualifications, what they think about the city's past and what they envision for it's future.
"It had a lot to do with experience, leadership style and vision," Burns said.
Although he doesn't know who all the candidates are, "I know there are many outside the state," he said.
The city wouldn't disclose what questions were on the most recent questionnaires, which were due back to the city Feb. 29, but Burns said the questions were "thorough" and "really focused on the individual."
He was told candidates would hear back in a couple of weeks, but he doesn't know what the next step is.
The city did not confirm Burns was running and JC Davis, the city's public information officer, said "at this stage, it would not be appropriate to discuss individual candidates."
Contact Kimber Laux at klaux@bouldercityreview.com or 702-586-9401. Find her on Twitter: @lauxkimber