City to replace old transformers April 14-18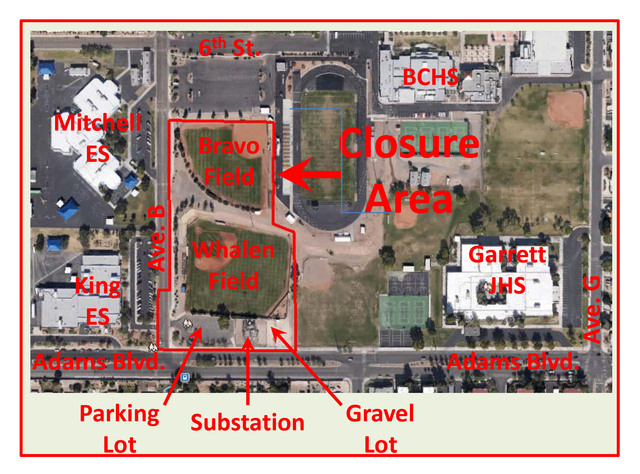 Two aging transformers in the electric utility substation on Adams Boulevard will be replaced April 14-18, resulting in several closures near the area but no loss of power to any city residents.
The nearly 50-year-old transformers will be replaced with one modern unit at a cost of slightly less than $400,000, City Manager David Fraser said.
The substation is on Adams Boulevard about 300 feet east of Avenue B and south of Whalen Baseball Field.
Replacing the transformers will involve draining the oil and removing the old units with a crane.
Because of the heavy equipment required, the city will close Whalen Baseball and Bravo Softball fields, the parking lot at the northeast corner of Adams Boulevard and Avenue B, the gravel lot between the southeast corner of Whalen field and Adams, and Avenue B north from Adams about 200 feet.
The closures and replacement project were purposely scheduled during the Clark County School District's spring break to prevent inconveniencing too many people, Fraser said.
The old transformers were put into service in 1964.
"We do have a lot of aging infrastructure in electric utilities," he said. "This is just the starting point."
Additional replacement projects are expected to be included in the city's 2014-15 fiscal year budget, according to Fraser.
"We will not be as aggressive in next year's budget as we should be, but we can't spend what we don't have," he said.