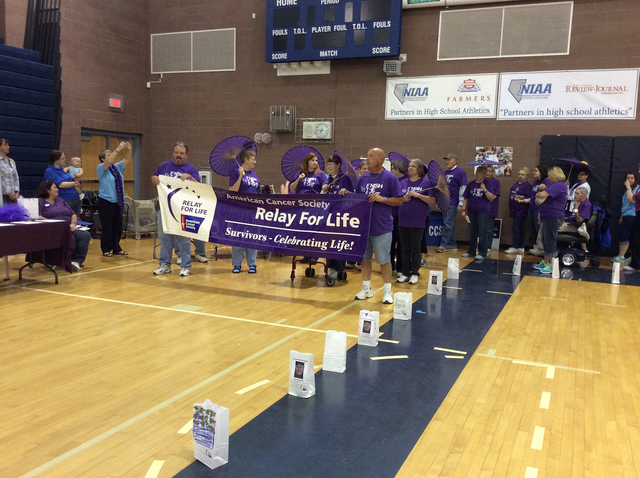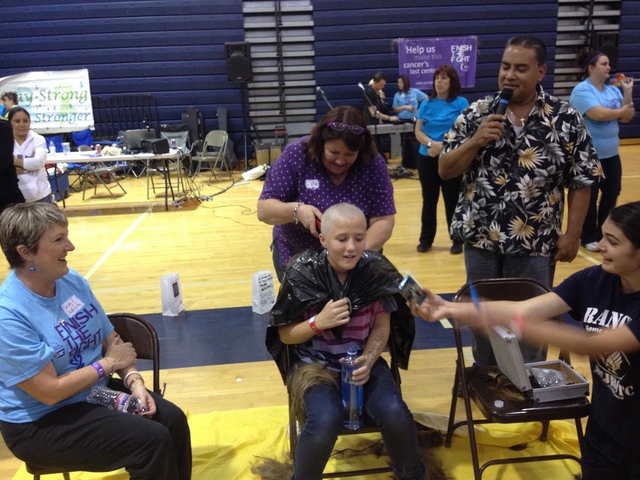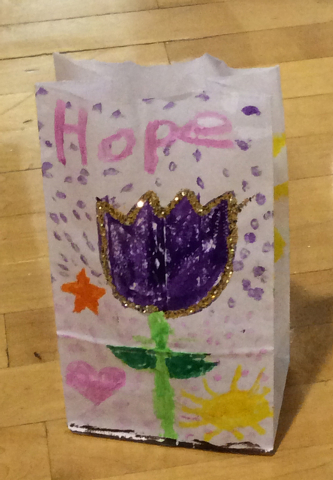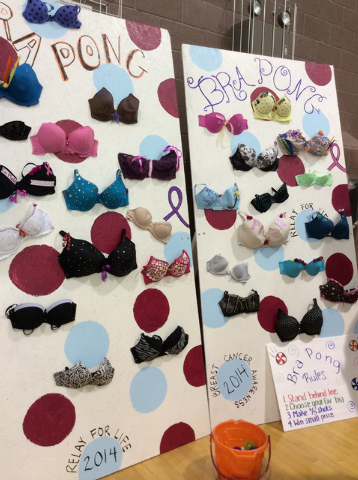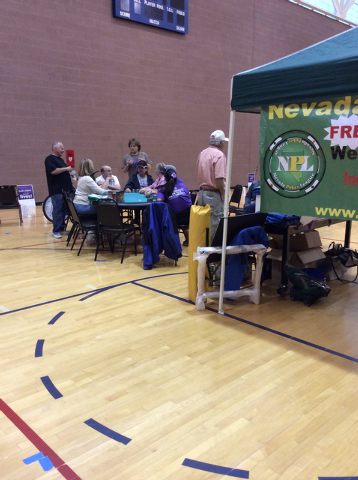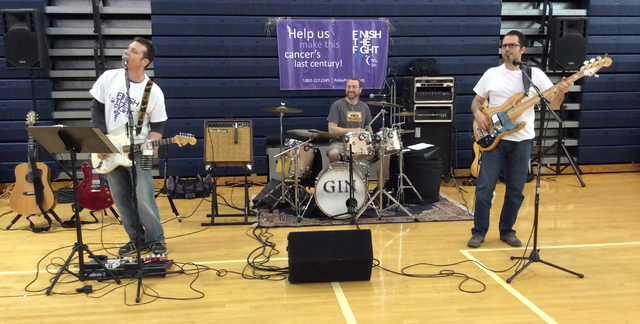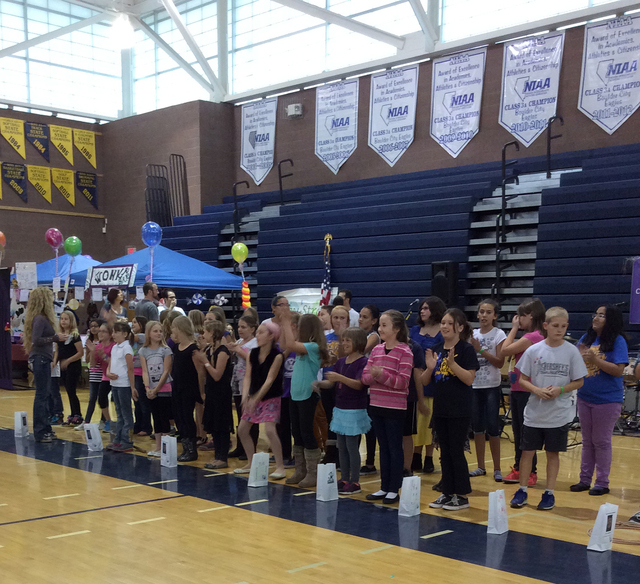 Boulder City residents gathered Friday night and walked the perimeter of the gym at the high school till dawn to raise funds for the American Cancer Society.
The annual Relay For Life has raised $26,400 so far, with donations expected to continue coming in until August. Lights, Camera, Relay! was the theme of this year's event.
In addition to walking, the evening's festivities included musical entertainment, games, food, a silent auction and more. Several of the laps were themed, such as those where participants walked in their pajamas, held a scavenger hunt, posted pictures and comments on various social mediums and passed a baton.
Highlights of the night were the opening survivors' lap, featuring those who have battled or are battling cancer, and a luminaria ceremony during which specially decorated luminarias/bags are lit to pay tribute to those who have cancer or have died.
Traditionally held on the school's outdoor track, the event was moved indoors because of high winds and possible rain.