Group hopes to raise statue in Patton's honor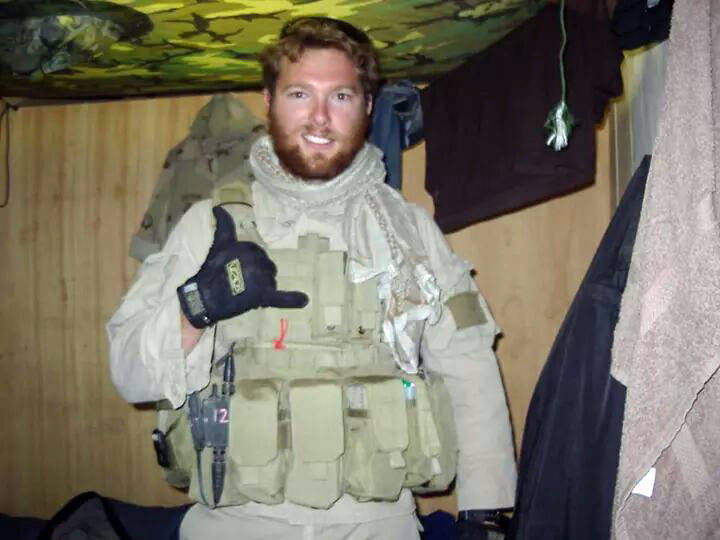 The Shane Patton Scholarship Foundation wants to honor its namesake for his sacrifice to his hometown and country with a statue, and it is raising money for the project at a joint fundraiser with the That Others May Live Foundation of Las Vegas.
Last year, the annual Military Sporting Clay Shoot Supporting the Children of Our Fallen Heroes fundraiser, started by Sonny Latham, Billy Blackwell and Chet Opheikens, approached Joel Pepper, one of Patton's friends and a founder of the foundation, about being a part of the event.
"We're really fortunate to have Sonny ask us to join it," Pepper said.
The fundraiser ended up netting $5,000 for the foundation.
Latham is an ex-Navy SEAL who trained with Patton's father, Jeff, and this year he wants to do more for the scholarship foundation.
"Shane Patton is the only SEAL killed that day without a statue in his hometown," he said. "I want to make sure there is a statue for him now."
Patton grew up in Boulder City and was one of 11 Navy SEALS and eight U.S. Army Special Operations aviators killed during Operation Red Wings in Afghanistan. The story of the battle was told in the book "Lone Survivor: The Eyewitness Account of Operation Red Wings and the Lost Heroes of SEAL Team 10," by survivor Marcus Luttrell, and its subsequent movie, "Lone Survivor," starring Mark Wahlberg.
Latham's goal is to raise $10,000 for the foundation to create a statue of Shane Patton.
"He was a good kid who chose a path that most don't," Pepper said. "He followed in his father's footsteps to be a SEAL … He was a great guy and a good friend."
The annual clay shoot will take place March 11 at the Pro Gun Club in Boulder City. The fundraiser will feature $20,000 of raffle prizes, as well as a lunch catered by Rolling Smoke Barbeque that benefits the scholarship foundation. Lunch-only tickets are $25, and all proceeds will go to the foundation.
In addition to lunch, attendees will be able to watch the clay shoot and visit different booths and vendors.
Lunch tickets can be purchased at http://lvtomlclayshoot.bpt.me or by mailing checks to 3885 S. Decatur Blvd., Suite 1000, Las Vegas, NV 89103.
In its three years of existence, the annual fundraiser has raised $96,000 to support the children of fallen soldiers.
Latham will present a check for the money raised for the Shane Patton Scholarship Foundation at its annual pub crawl April 15.
Contact reporter Celia Shortt Goodyear at cgoodyear@bouldercityreview.com or at 702-586-9401. Follow her on Twitter @csgoodyear.