Train rides half price on Saturday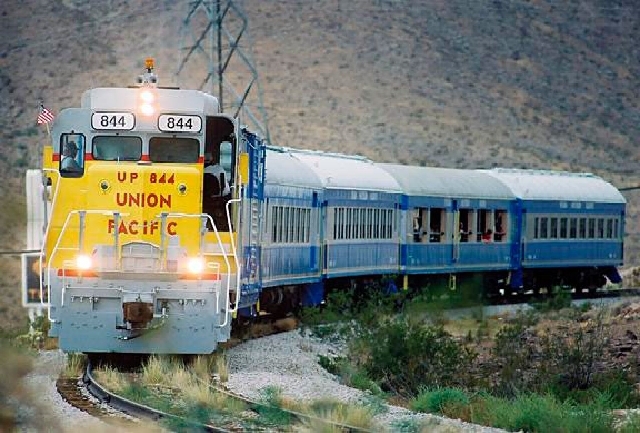 All seven Nevada State museums will offer free admission Saturday to celebrate newly expanded schedules. Train rides at the railroad museum in Boulder City and Carson City will be half price.
The state Division of Museums and History said the half-priced fairs at the Nevada State Railroad Museum is part of the state's "Rediscover Your Nevada Museums" campaign.
The railroad museum at 600 Yucca Street, has a display pavilion that is open daily from 7:30 a.m. to 2:30 p.m. Train rides are offered on Saturday and Sunday with departures at 10 a.m., 11:30 a.m., 1 p.m., and 2:30 p.m.
Regular ticket prices, which will be discounted Saturday, $10 for ages 12 and up, $5 for 4 to 11, and children 3 and under are free.
Call (702) 486-5933 or visit nevadasouthern.com for more information.
Also involved in the free Saturday promotion is the Nevada State Museum at the Springs Preserve in Las Vegas. The museum, 309 S. Valley View Blvd., will be open tomorrow 1 p.m. to 6 p.m.
Another area state museum is the Lost City Museum in Overton. It is open daily 8:30 a.m. to 4:30 p.m.