Five great places to visit at Lake Mead National Recreation Area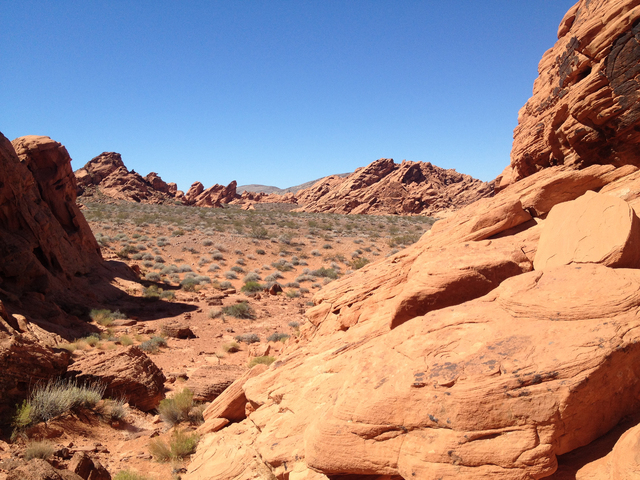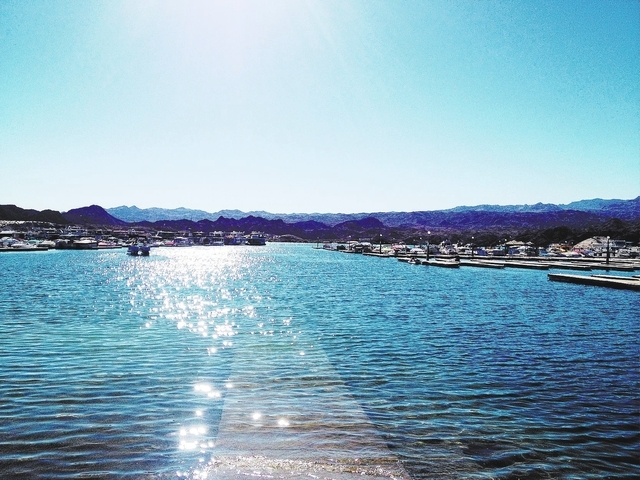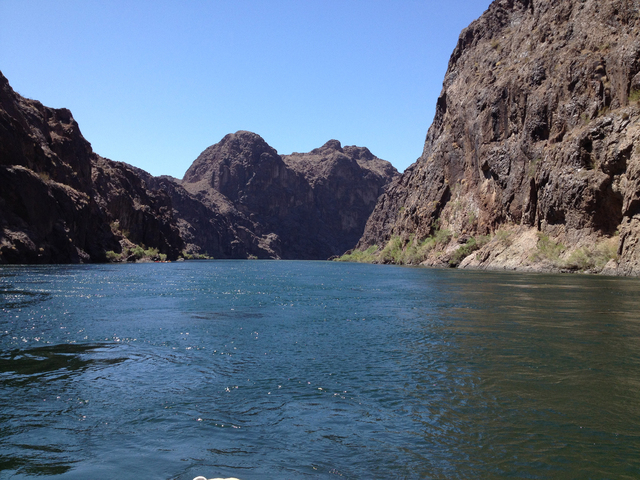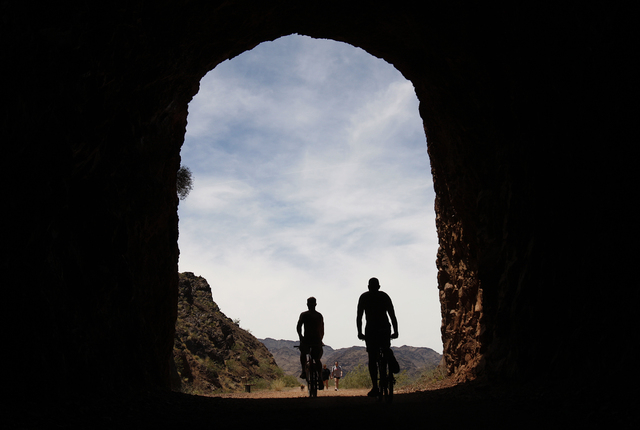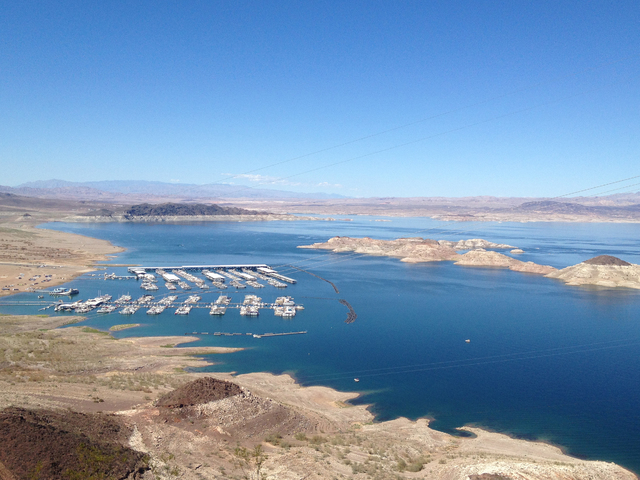 As summer begins and the Las Vegas Valley starts its months-long endeavor into triple-digit temperatures, it's important to remember that one of the National Park Service's crown jewels is located in the backyard of Boulder City.
With more than 6 million annual visitors, Lake Mead is consistently one of the Park Service's most frequented units.
Only 13 percent water and 87 percent land, Lake Mead National Recreation Area consists of nine wilderness area and 1.5 million acres in Nevada and Arizona.
The park offers endless opportunities for great scenery and plenty of outdoor adventures to help make summer more exciting. Here are five places to check out while visiting the Lake Mead National Recreation Area.
Redstone
Smushed between gray and brown mountains in the Pinto Valley Wilderness is Redstone. The abundance of gigantic red rocks is off Northshore Road at mile marker 27 in the Overton Arm, and it doesn't disappoint.
Redstone features sandstone, limestone, volcanic rock, and a half-mile trail that features more than 200 million years of geology.
According to Park Service spokeswoman Christie Vanover, Redstone is more popular with tourists than it is with locals. The flame-red rocks offer a stunning view while hiking, and make this portion of the park one of the most unusual, yet adventurous.
Katherine's Landing
With more than 1 million visitors per year, Katherine's Landing is one of the most popular spots within the recreation area, thanks in part to its close proximity to California, Nevada and Arizona.
Located on Lake Mohave in Arizona, Katherine's Landing's crystal blue water filtered through Hoover Dam makes it a beautiful sight to see.
Park spokeswoman Christie Vanover said Katherine's Landing is especially busy around the holidays, but Memorial Day weekend is in the books, which should bring some assurance for those looking to get out on the beautiful blue water without having to wait forever to get there.
Black Canyon Water Trail
Sally Jewell, secretary of the U.S. Department of the Interior, designated a portion of the Black Canyon Water Trail as a national water trail last year for its beauty.
The 30-mile long trail offers myriad opportunities for visitors to capture the beauty of beaches, caves, coves and hot springs. Vendors in Nevada and Arizona launch their river tours at the base of the Hoover Dam, giving those fortunate enough to enjoy the experience the breathtaking vision of the dam's foundation.
Historic Railroad Tunnel
The Historic Railroad Tunnel is the last remaining section of the Hoover Dam railroad system that is not under water, according to the National Park Service.
The 3.7 mile-long trail is accessed near the Alan Bible Visitor Center or the Hoover Dam parking garage, and gives visitors a peak into what dam workers saw while transporting freight. The railroad has been out of service since 1961, and was nominated to the National Register of Historic Places in 1984, according to the Park Service.
Desert bighorn sheep, ravens, owls, lizards, snakes and scorpions also can be found on the trail, and hikers are treated to breathtaking views of Boulder Basin and Fortification Hill.
Like the Black Canyon River Trail, the Historic Railroad Tunnel was recently designated as a nationally historic trail.
Lakeview Overlook
If you're looking for one of the best views Lake Mead has to offer, be sure to check out Lakeview Overlook located right off U.S. Highway 93 near Hoover Dam.
From the top of the parking lot it sits on, Lakeview Overlook has miles of scenery that highlight Lake Mead's deep blue water. The drought, which has claimed several feet from the lake, has left a few rock islands that make for nice visuals, too.
It's a perfect spot to take a date or just to escape reality for a bit. The extended view features the lake's powerful magnitude, and it remains a popular destination for tourists driving to and from Hoover Dam.
Contact reporter Steven Slivka at sslivka@bouldercityreview.com or 702-586-9401. Follow him on Twitter @StevenSlivka.