Dotty's releases statement on pending Hacienda acquisition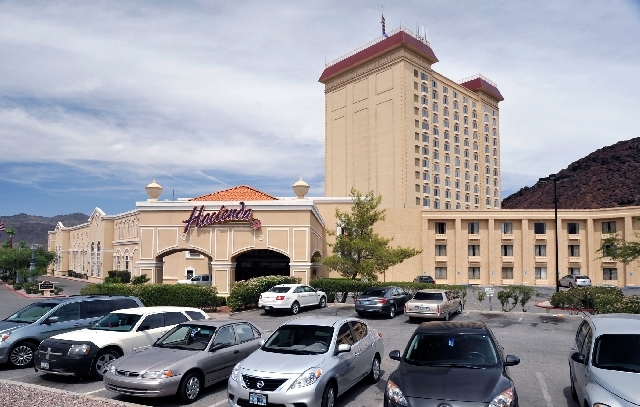 Tavern operator Dotty's released a statement today about its pending acquisition of the Hacienda Hotel and Casino:
Lakeview Company, the current owners of the Hacienda Hotel and Casino, recently announced to employees that the Hacienda property and surrounding acreage is being sold to Nevada Restaurant Services, Inc., commonly known as Dotty's. The Dotty's organization is owned by Craig Estey, who in addition to owning dozens of Dotty's taverns throughout Nevada, has a prior background in the hospitality and park concession business. Commented Estey: "I am thrilled to have this opportunity. The Hacienda is a historical jewel that attracts travelers and locals alike. Its proximity to Hoover Dam, along with boating on Lake Mead, and hiking the surrounding federal park lands, provide entertainment that we hope to include in our guest offerings."
The Hacienda is located only 2 1/2 miles from Hoover Dam, on U.S. Highway 93 outside of Boulder City.
Added Estey: "It is our intention to keep the hotel and casino open while we modernize and renovate the building and grounds, including the development of a new gas station and convenience store. Although it is a project that will take time, we have an extraordinary team at Dotty's that is excited for the challenge."
In late 2013, the Company will begin accepting employment applications from existing employees, with the intention of providing continued employment to as many employees as possible. Estey emphasized that the Company must receive liquor and gaming approvals from the state gaming regulators and the Clark County Commission before the sale becomes final, a process the parties hope will conclude by year-end.