Shuman seeks council seat
January 14, 2015 - 2:35 pm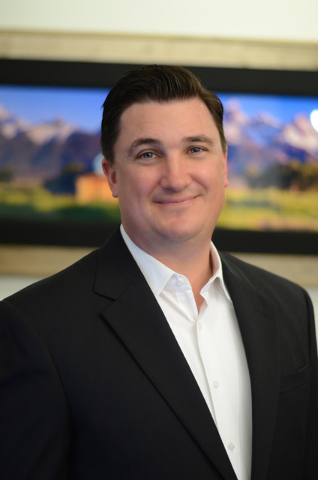 Boulder City resident Rich Shuman has announced his intention to run for City Council.
Shuman, 38, is seeking one of two four-year positions that will be on the April 7 municipal election. One seat is being vacated by Councilman Rod Woodbury, who has announced his intention to run for mayor. The other is held by Councilwoman Peggy Leavitt, who has not yet announced if she plans to run for re-election.
"I spent a long time coming to this decision," Shuman said. "It was not made hastily."
He credits advice he received from his father, Ed Shuman Jr., former Clark County Commissioner Bruce Woodbury and current council members for his decision to enter the race.
"I've got a lot of support from those currently on the council and in the community," he said.
A native of Henderson, Shuman was raised in Boston but spent half of his senior year in high school at Boulder City High.
He studied at Georgia Southern University and University of Nevada, Las Vegas before pursuing a career in real estate 16 years ago. He has owned and operated a real estate firm in Boulder City for the past six years.
He is a fourth generation Boulder City resident. His great-grandmother, Alice Williams, was the first in his family to move to Boulder City, and his grandmother Patricia Shuman still lives here.
Currently, Shuman serves on the city's Planning Commission.
"I really enjoy being a planning commissioner. I think it's what really what drove me to make the decision to run for City Council," he said. "I think it's a great place for me to serve my community."
Through his work on the downtown sign subcommittee of the Planning Commission, Shuman has been studying the city's ordinances regarding signage and said they are looking at potential changes, which will be especially important when Interstate 11 is built.
He also is a member of the Boulder City Chamber of Commerce and serves on the Economic Vitality Commission. He said his expertise with commercial real estate and participation with the commission has helped bring businesses to town as well as prepare existing businesses to position themselves for the changes that will come when the bypass is built.
Shuman and his wife, Keri, have four children, two of whom are in school and two of whom are too young for school.
He said he is involved in his children's lives as much as possible, serving as a volunteer at their school and youth coach.
He said education issues are important to him, as are those that affect local youth. Through his real estate company, The Heritage Group, he has sponsored a charity golf tournament for the past two years that raises funds for a junior golf program in Boulder City.
Additionally, he feels that keeping government spending under control, keeping taxes and utility rates low, maintaining controlled growth, and supporting local businesses are important issues for the City Council.
He also believes solar leases, land sales and the renovation of Boulder City High School will be key issues for the city in the coming months.
The filing period for the April election opens Jan. 27 and closes Feb. 5.
Hali Bernstein Saylor is editor of the Boulder City Review. She can be reached at hsaylor@bouldercityreview.com or at 702-586-9523. Follow @HalisComment on Twitter.