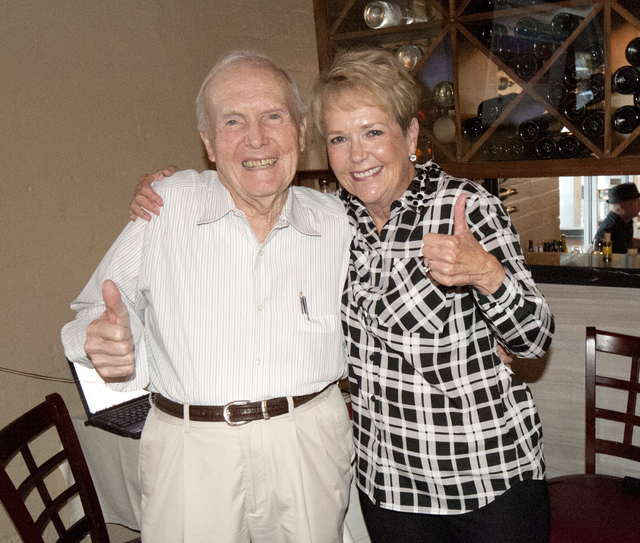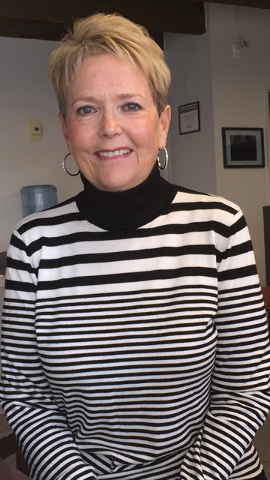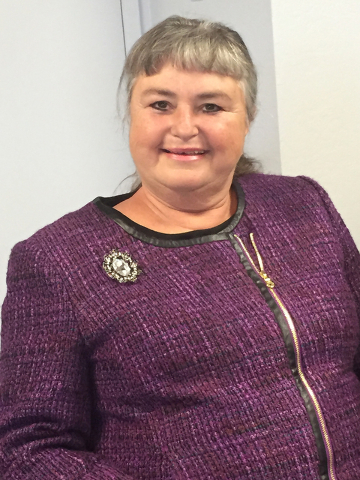 Peggy Leavitt will retain her seat on the City Council, and Rich Shuman will occupy another one after both secured the most votes during Tuesday's election.
Leavitt received 1,647 votes, 41 percent of all votes cast. Shuman wasn't far behind with 1,449 votes, good enough for 36 percent.
Linda Graham, who finished third, garnered 23 percent of the votes with 919 total.
Although Shuman finished right behind the incumbent Leavitt, he said he was nervous on election night. He was still more than a dozen percentage points ahead of Graham for the second seat once results began pouring in, but said he wasn't counting on anything until it was over.
"I was nervous to find out. Early results came in, and I wasn't sure how it was going to look," he said. "I was confident we ran a good campaign, but you never know until you see the results."
Of the 9,142 registered voters in Boulder City, only 2,403 residents, or 26.2 percent, cast ballots, according to the Clark County Election Department.
According to the department, 1,227 voters cast their ballots during the early voting period, while 880 voted on Election Day. About 300 residents sent in their ballots by mail.
Leavitt said she wasn't completely surprised with the lack of voter participation in this year's election.
"I don't think it's that unusual in an off-term election, but obviously I think all elected officials wish that people would get out and vote," she said. "It's really important for people to get out and express their thoughts one way or the other."
Although the election is over and Leavitt was able to keep her seat, she said there is still much more work needed to be done.
"We have a lot ahead of us with respect to I-11 and the potential for drones and land development. It's going to be a busy time," she said. "I look forward to working with Rich (Shuman), our new mayor (Rod Woodbury), and I think we'll continue to accomplish a lot of needed things for Boulder City."
Graham did not return calls for comment.
Ballot Question 1, which asked if the city could spend as much as $1 million per year indefinitely from the capital improvement fund to improve city facilities, passed with 65 percent of the vote. Of the 2,399 votes cast for the question, 1,575 were yes votes, while 824 were no votes.
Twenty percent of solar lease revenue and 100 percent of land sales make up the capital improvement fund. Improvements and repairs for city facilities with the most pressing needs will cost $34.4 million, including the possibility of a new $18 million aquatic center, according to staff reports.
City Councilman Cam Walker previously said a ballot question that would authorize the city to borrow up to $18 million for a new pool would be on the ballot no later than 2017.
"I was very happy that Question 1 passed," Leavitt said. "I was concerned about that one actually, and it passed very decisively. It helped to facilitate us getting things done more efficiently."
Shuman, Leavitt and Woodbury will be sworn in during the June 23 council meeting.
Contact reporter Steven Slivka at sslivka@bouldercityreview.com or at 702-586-9401. Follow @StevenSlivka on Twitter.