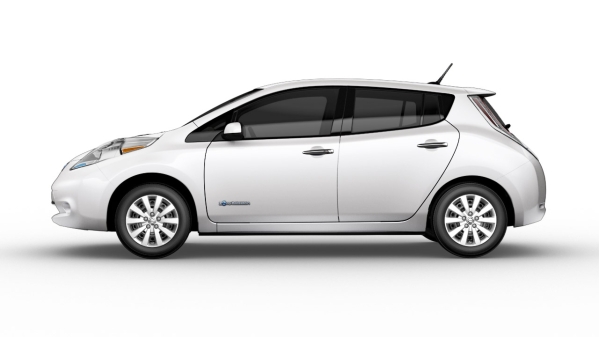 Boulder City will soon add eight new electric cars to its fleet of vehicles as it joins in the effort to protect the environment by reducing its carbon footprint.
Public Works Director Scott Hansen said the Nissan LEAFs should hopefully be hitting the streets by the beginning of next week. Since the maintenance department uses trucks, Hansen said the electric cars, which average 84 miles per charge, will be used by meter readers, code enforcement and other city inspectors.
"We try to be the leaders and promote that image and brand for being clean, green Boulder City, so what better way than to have these electric vehicles out there?" Hansen asked.
About 75 percent of the city's vehicles are "green vehicles," Hansen said. Public safety vehicles are the only ones that predominantly use gasoline.
The eight new cars were purchased through a federal grant that aims to improve air quality throughout the Silver State. The Nevada Department of Transportation designated $250,000 for Boulder City to buy the cars with the agreement that the city would cover 5 percent of the cost.
Hansen said each LEAF cost about $30,000, but the city's portion was only about $1,500 per car.
According to NDOT spokesman Tony Illia, the Electric Power Research Institute found that plug-in hybrid vehicles with a 20-mile electric range could save about 300 gallons of gasoline per year, eliminating 6,000 pounds of greenhouse gas emissions in the process.
The switch to hybrid vehicles also would reduce air pollution by 38 percent, he added.
Though NDOT typically focuses on roadway projects and improvements, Illia said designating funds for electric cars and other forms of mass transportation fits perfectly into the department's objective.
"That's all part of our strategy … to create less congested roadways and create smoother flows of traffic," he said. "We design, build and maintain roads, but we're also responsible for being environmental stewards."
Hansen said the city would see the savings of fuel costs within the first few years of using the electric cars.
"We have very inexpensive power and we'll charge the vehicles at night," he said. "There are several good reasons to go with an electric vehicle."
Contact reporter Steven Slivka at sslivka@bouldercityreview.com or at 702-586-9401. Follow @StevenSlivka on Twitter.