City Council bumps exec salaries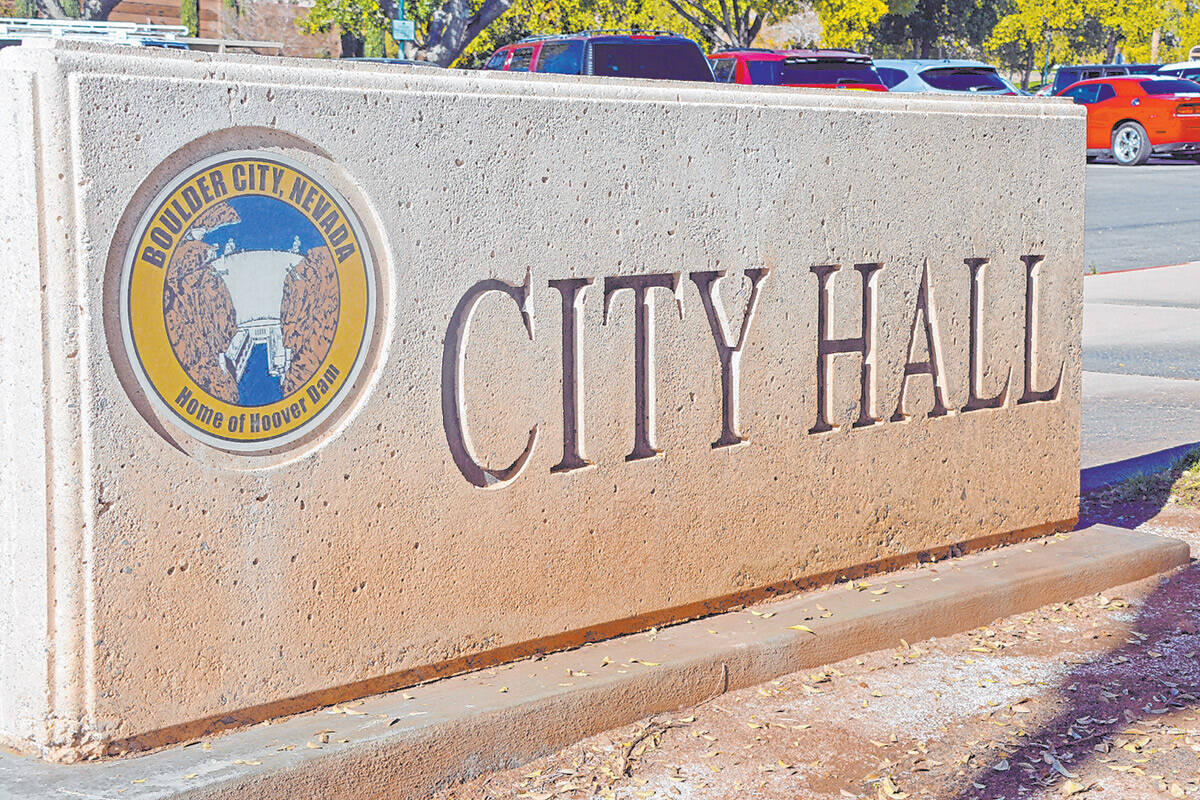 Following up on performance reviews that were done in a special session last month, the Boulder City Council voted unanimously to increase salaries of all three members of the city's executive staff.
While performance reviews —upon which approved raises depend —were official as of March 21, making any changes to compensation requires changes in the employment contracts for all three members of the city's inner circle. In order to provide the time needed to revise contracts, actual approval of raises was postponed from March 21 to April 11. The raises are, however, retroactive to the date of the performance reviews.
The short version of the story is that both City Attorney Brittany Walker and City Clerk Tami McKay got exactly the raises they requested while City Manager Taylour Tedder received about $10,000 per year less than his request.
All three executives began working for Boulder City in May of 2021 after the previous council fired Steve Morris, the previous city attorney, and Al Noyola, the previous city manager in October of 2020. The previous city clerk, Lorene Krumm, was terminated in February of 2021.
The city recently settled a lawsuit brought by Krumm by agreeing to a payment of $165,000. A lawsuit brought by Morris and Noyola seeking damages upward of $2 million is still working its way through the legal system. Settlement offers made in June of 2021 expired and both Noyola and Morris are currently suing the city as well as former Mayor Kiernan McManus and former Councilwoman Tracy Folda. A recent filing in that suit states that the parties have re-entered into settlement talks.
Walker asked for and received an increase of $10,000 per year over her salary of $135,000 set in March of last year after a performance review. She started in her position as acting city attorney in October of 2020 at an annual salary of $125,000. Her raises since starting the position come to about 16 percent with the latest bump being an increase of 7 percent over 2022.
McKay asked for and received a $24,000 increase over March of 2022. She started her position in March of 2021 at $115,000 per year. That was increased to $124,200 in March of 2022 and to $148,000 annually starting March 21 of this year. That figures out to a 19 percent raise in this most current round and a total of almost 29 percent since starting the position.
Tedder was the only one of the trio who got less than his request. He asked for $196,000 per year and was given $187,045. Council members noted that this figure represented an exact midpoint between the low and high end of the published range for these salaries as determined by a report issued last year.
Tedder was hired as city manager in August of 2021 at a rate of $145,000 per year. That was increased to $156,600 in March of last year, an 8 percent increase over his starting rate. His new salary represents a nearly 20 percent increase over last year. He was also given the use of a city vehicle. It should be noted, however, that the previous city manager (as well as the previous city attorney) had vehicle allowances built into their employment contracts, which is not the case currently.
As the only one of the three who got less than he asked for, Tedder's request also garnered the most discussion by council. In the initial discussion, council member Cokie Booth expressed a desire to offer Tedder the full amount he was requesting while council member Matt Fox expressed comfort with an amount "in the upper $170,000 range."
Council members Steve Walton and Sheri Jorgensen argued for an amount in the midpoint of the published range, saying that such an amount would both reward Tedder for a job well done while still providing the city with room within the published range for future increases. In the end, the entire council voted on an amount that is the exact mid-point of the published range.
Contact reporter Bill Evans at wevans@bouldercityreview.com or at 702-586-9401.