City aims to expand solar lease program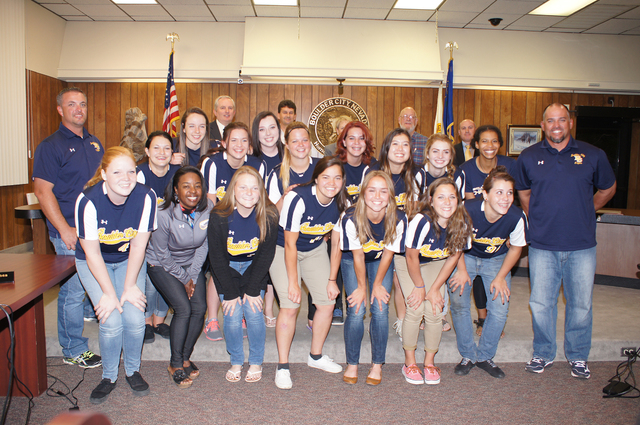 During Tuesday night's City Council meeting, members took the first step in designating an additional 1,110 acres for future solar leases in Eldorado Valley.
"We have received a lot of interest about land for solar lease," said Brok Armantrout, the city's community development director.
The proposal now goes to the Planning Commission, which will review it for zoning issues. If all goes well, the commission will send it back to the council for approval, City Manager Dave Fraser said.
If approved by the commission, Fraser said approximately one-third of the 1,100 acres would be put up for competitive bid to lease.
The remaining two-thirds would eventually be put up for lease, but a change in the solar market has companies preferring to lease smaller amounts of land, Fraser said.
"These are smaller pieces than we've been leasing, but we're seeing that power purchase agreements are getting smaller. The company that's buying the power from them (leasers) is liking to buy it in smaller increments now," Fraser said.
When the 2,200 acres of land that Techren Solar currently leases was put out for bid, Armantrout said the city received interest from 20 companies. Techren's 2,200 acres, and the 2,000-acre Copper Mountain 3 project leased by Sempra, are the two biggest pieces of leased land in the energy zone, Armantrout said.
The city leases about 8,000 acres for solar projects.
"This is just the beginning of the public discussion about this matter," Councilman Duncan McCoy said.
The proposal is expected to go before the Planning Commission in April, Fraser said.
In other news, council members recognized the Boulder City High School's flag football team for its perfect 22-0 season.
Contact reporter Steven Slivka at sslivka@bouldercityreview.com or at 702-586-9401. Follow him on Twitter @StevenSlivka.