Boulder City awarded nearly $2 million grant for dark sky lighting project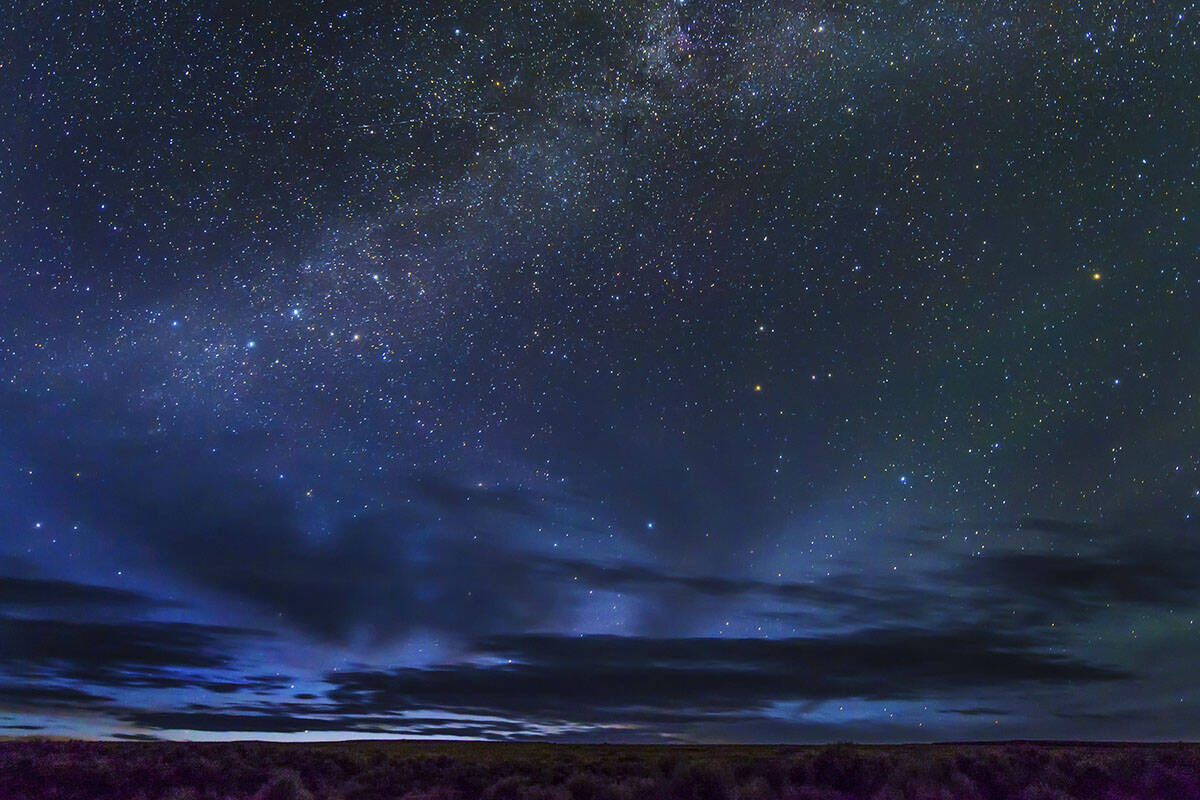 Boulder City will move to even further differentiate itself from its neon neighbor to the west with night skies that soon may appear a little darker and the stars a little brighter.
That's because the City Council voted unanimously Tuesday night to accept a nearly $2 million Nevada Division of Outdoor Recreation grant for the city's Dark Sky Lighting Infrastructure Project.
The grant awards the city more than $1.9 million in federal funding from the U.S. Economic Development Administration. The city also will contribute more than $600,000 toward the project, according to Utilities Director Joe Stubitz.
Stubitz said the project will replace around 84 percent of the city's current fixtures with light pollution-reducing streetlights. Historical light fixtures (sometimes referred to as "acorn" lights due to their shape) will be the only old fixtures that won't be replaced, under current funding plans.
The new light fixtures also will increase nighttime safety for drivers and pedestrians, Stubitz said. The uniformity of nearly all the lights in the city being light pollution-reducing LEDs will increase clarity for drivers and the displacement of lights being focused strictly downward will make it clearer for pedestrians walking at night.
Ashley Pipkin, who is with the Natural Sounds and Night Skies Division of the National Park Service, told the council that the new fixtures may help drive ecotourism to the city to see the night skies and that recognition from the International Dark Skies Association could help increase property values.
"I can walk out my door and I could see Orion's Belt. That's amazing for a town that's relatively close to Las Vegas," Pipkin said.
New public memorial policy
The council also approved implementation of a policy for approving new public monuments and memorials. The policy creates a new application for building memorials in city parks and lays out the guidelines.
For a memorial to be approved, the project's cost and subject will be considered by the Parks and Recreation Department.
The cost of construction and maintenance for all memorials not sponsored by the city will fall to the owner. However, all monuments will be considered city assets once built in city parks, according to the policy.
Subject restrictions depend on whether the application is for a small or a large monument, with small ones being allowed to commemorate a person.
Large monuments face many more standards before approval, with historic relevance, originality, aesthetic integrity, use of flags, content, location, risk assessment, veterans' memorial consideration, open space preservation and spatial relationship to the rest of the park all being considered before approval.
Decisions to approve memorial applications are ultimately at the discretion of the Parks and Recreation director.
Contact Mark Credico at mcredico@reviewjournal.com. Follow him on Twitter @MarkCredicoII.