Airport gets grant to map out future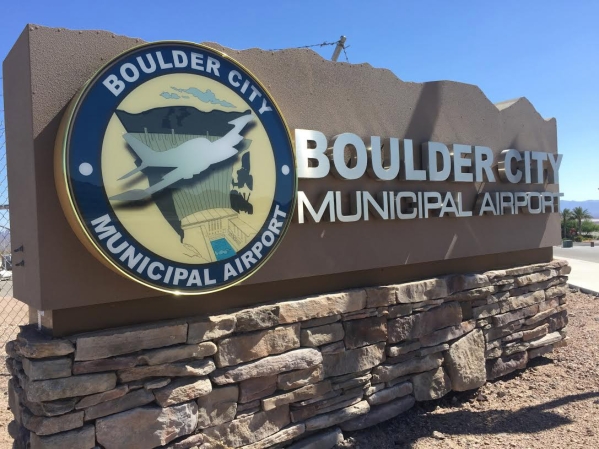 The Boulder City Municipal Airport will soon be the recipient of more than $500,000 from the Federal Aviation Administration.
U.S. Senate Minority Leader Harry Reid, D-Nev., helped acquire the funding as part of a statewide effort to improve Nevada's rural airports.
"Transportation is vital to Nevada's continued growth, and these funds will help facilitate that expansion," Reid said. "Improving and modernizing our rural airports is key to the economic success of each of our counties."
More than $6.2 million in FAA grant money was allotted for Nevada, and nine of the state's smaller airports will reap the benefits, including the Boulder City Municipal Airport, which will receive $510,000, according to airport manager Kerry Ahearn.
The funds will be used to update the existing master plan study that shows the airport's current and future needs. Ahearn said the grant will help outline the airport's future for the next 10 years, including maintenance and other various projects.
"We've changed so much in the past two years, and it's exciting to see where we've been and where we're going in the future," she said.
The airport, which is operated by the city, employs about 700 people, Ahearn said.
As part of the decade-long outlook within the master plan, Ahearn said drones will be one aspect she and her staff will take a hard look at.
In 2013, Nevada was the third state to be designated as a testing site for drones. The Boulder City Municipal Airport, along with Fallon Municipal Airport, Reno-Stead Airport and the Desert Rock Airport at the Nevada National Security Site, was designated as one of four Nevada test sites for drone operation.
Ahearn said she is hopeful that the grant money also will help the airport acquire a new tower through the FAA or a borrowed one from McCarran International Airport in Las Vegas.
In 2014, the FAA designated more than $9 million in funding for Nevada's rural airports, Reid said.
Ely/Yelland Field Airport received the most of the latest grant with $2.1 million to fund the first phase of a runway pavement reconstruction, as well as taxiway rehabilitation.
Other airports around the Silver State will use their funding to pay for various construction projects, modernized equipment and enhanced safety.
Contact reporter Steven Slivka at sslivka@bouldercityreview.com or at 702-586-9401. Follow @StevenSlivka on Twitter.