October 29, 2014 - 12:35 pm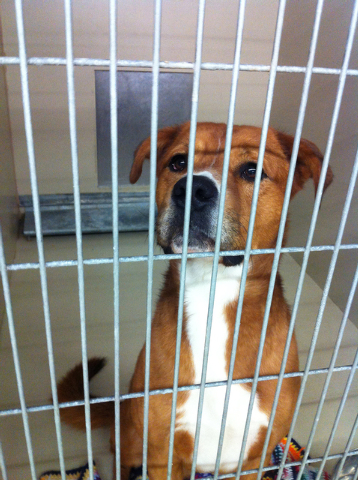 Bethany church to hold Family Fun Fest Friday
Bethany Baptist Church will present its annual Family Fun Fest from 5:30-8:30 p.m. Friday at the church, 210 Wyoming St. The country-fair style event will include free food and games for people of all ages.
For more information, visit www.bcbethany.com
Dr. Sketchy session will get technically tiki
Artists of all levels are invited to join Dr. Sketchy's Tiki Island from 7-9 p.m. Tuesday at Milo's Cellar, 538 Nevada Way.
Model Cha Cha Velour will pose in a tiki-themed setting for participants to create life drawings.
Cost is $10 per person.
For information, contact Lee Lanier at 702-203-1487 or visit www.facebook.com/drsketchybouldercitynv.com.
Senior Center gift shop slates Christmas card sale
The gift shop at the Senior Center of Boulder City will have a crazy Christmas card sale from 10 a.m. to 2 p.m. Friday. The Christmas cards will be priced at 10 cents each or 12 for $1.
St. Christopher's Harvest Bazaar set for Nov. 8
St. Christopher's Episcopal Church will hold its annual Harvest Bazaar from 8 a.m. to 1 p.m. Nov. 8 at the church, 812 Arizona St.
The church's women's group will offer baked goods, crafts, decorative items, homemade soups and a raffle.
For more information, call Patty Jacobson at 702-293-7454.
Sons of Norway to present traditional dinner Saturday
The Sons of Norway, Desert Troll Lodge of Henderson/Boulder City, will present a traditional lutefisk and meatballs dinner Saturday.
The Scandinavian celebration gets underway at 4 p.m., with dinner served at 5 p.m. The evening's menu will include Scandinavian meatballs, lutefisk, pork roast, potatoes, vegetables and lefse, a flat potato bread. Lutefisk is cod prepared in a traditional Scandinavian manner.
There will be homemade Norwegian cookies; Aquavit, the traditional liquor of Norway, will be available at the bar.
The festivities will be held at the Elks Lodge, 1217 Nevada Highway, Boulder City. There will be raffle prizes, door prizes and gifts for children.
A lodge spokesman said the annual dinner usually sells out, so those interested in attending should buy their tickets early. Tickets are $20 for adults and $5 for youths 5-12. For tickets or more information, call Vikki at 702-617-8898 or Bob at 702-338-4918.
Republican Women to hear assemblywoman at meeting
The Boulder City Republican Women's Club will hold its monthly meeting at 11 a.m. Nov. 20 in the banquet room at Railroad Pass.
Guest speaker will be Rep. Michele Fiore, who represents District 4 in the Nevada Assembly. The will discuss politics in Nevada.
Lunch will be served at 11:45 a.m.
Cost is $21. Reservations are required and are due by noon Nov. 13. For reservations or more information, call 702-393-1228 or email bcgop@yahoo.com.
See Spot Run's 2015 calendars feature pictures of local dogs
See Spot Run, which operates and maintains the dog park at Veterans' Memorial Park, is selling 2015 calendars for $15. The calendars feature pictures of dogs enjoying the dog park submitted by Boulder City residents to the group.
Also, the nonprofit organization is offering personalized pavers at the dog park. The pavers, which can be given as gifts, are available in a variety of sizes.
Upcoming events for the group include a bake sale Nov. 14 at Boulder Dam Credit Union, a November pet food drive for Emergency Aid of Boulder City, and participating in the Dec. 6 Santa's Electric Light Parade.
For information, call 702-539-7526.
Meeting will address benefits of forming city garden club
An organizational meeting to create a garden club in Boulder City will be held at 7 p.m. Nov. 5 at the Boulder City Library, 701 Adams Blvd.
Vicki Yuen, president of Nevada Garden Clubs, will discuss the benefits of creating a garden club and will show a short film about National Garden Clubs Inc.
All interested people are welcome to attend. Refreshments will be served.
For more information, call Libby Powell at 702-293-9064.
City's turkey shoot for kids slated to take place Nov. 18, 19
A turkey shoot for children in first grade and older will be held from 2:30-4:30 p.m. Nov. 18 and 19 in the gym at ABC Park, 801 Adams Blvd.
For the shoot, children will be provided with air guns and paper turkey targets. Cost is eight shots for $1. A permission slip for each participant is required.
The contest is sponsored by the city's Park and Recreation Department, with prizes provided by Boulder Dam Credit Union. For more information, call the parks and recreation department at 702-293-8256.
Heritage tourney to benefit junior golf programs
The second annual Heritage Group Invitational Golf Tournament will be held Nov. 21 at the Boulder City Municipal Golf Course, 1 Clubhouse Drive. Tournament proceeds will benefit junior golf programs in Boulder City.
The event, which will follow a two-person scramble format, will begin at 10:30 a.m. with registration; tee-off follows at 11 a.m.
Cost is $100 per person, which includes 18 holes of golf, a bucket of balls, a cart, dinner and chance to win prizes.
For more information or to register call 702-809-3511 or email rich@thgnv.com.
Library schedules variety of activities, events
Boulder City Library, 701 Adams Blvd., has several activities planned for the coming weeks. These include:
n Lego challenge, 3:30 p.m. today in the community room. The session is designed for those 6 and older.
n Craft, 1 p.m. Saturday in the board room. Learn to make stamps out of sponges, corks and bottle lids, and use them to make wrapping paper. Reservations and a $5 refundable deposit are required. Reservations must be made by 8:30 p.m. today.
n Wii and board game day, 1 p.m. Monday in the community room. For all ages.
n Preschool story time, 10 a.m. Tuesday in the board room. For children 3-5 and their caregivers.
n Toddler story time, 10 a.m. Wednesday in the board room. For children younger than 36 months.
n Crazy 8s math club, 4 p.m. Wednesday in the community room. For those in kindergarten through second grade. Reservations requested.
Note: The library will be closed Friday in observance of Nevada Day.
Call 702-293-1281 for details, reservations or more information.
Emergency Aid prepares for annual Angel Tree
Emergency Aid of Boulder City is gearing up for its annual Angel Tree project that provides gifts during the holiday season for local children who would otherwise not have their wish lists filled.
Parents wishing to place their children's names on the tree must live in Boulder City. Emergency Aid will sign up participants from 9 a.m. to noon Monday through Friday, now through Nov. 26. Children from newborn to 18 can be registered for the program.
Boulder Dam Credit Union will again house the tree with the children's names. It will be set up Nov. 17.
Myriad special events on tap at Lake Mead
Lake Mead National Recreation Area has a variety of special events happening in the coming weeks. These include:
n A talk about "Park Invaders: Nonnative Species" will be presented at 11:30 a.m. and 1 p.m. Saturday and Sunday at the visitor center. Rangers will present information about the species that have invaded the recreation area and what scientists are doing to keep them from overwhelming the park.
n On Saturday, people are invited to gather at the Boulder Beach Amphitheater from 6:30-8 p.m. and join Mike Kershaw, a local acoustic guitarist and vocalist, who will lead a song session featuring childhood favorites, popular songs of today and a few of his original pieces.
Call 702-293-8990 for additional information.