February 20, 2014 - 5:15 am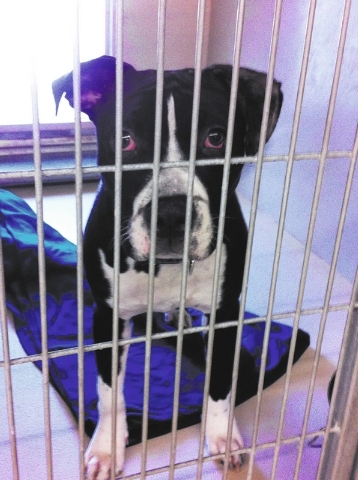 Workshop to aid families of those with dementia
The Homestead at Boulder City is offering its Alzheimer's support group, memory loss support group and dementia workshops on the third Thursday of each month. The groups will meet in library at The Homestead, 1401 Medical Park Drive.
"Getting Your Legal and Practical Ducks in a Row" will be presented at the dementia workshop from 10-11 a.m. today. The Alzheimer's group meets from 11:30 a.m. to 12:30 p.m.; the memory loss group meets from 1-2 p.m.
There is no cost for these workshops and refreshments will be served. Those attending are welcome to bring a loved one, who will be cared for during the meeting.
Grace Christian Academy to hold open house today
Grace Christian Academy, offering classes for students in kindergarten through middle school, will hold its annual open house for interested families from 6:30-8 p.m. today.
Families will have the opportunity to tour the campus, review the school's curriculum, meet teachers, students and parents, and have questions answered.
Most of the academy's classes are limited to 10 students. Morning and full-day kindergarten are offered.
The academy focuses on high academic and moral standards. Enrichment classes include art, physical education, music, music theory, explorations and iPad technology.
Registration for the 2014-15 school year begins March 3. The school is a ministry of Grace Christian Academy. It is at 512 California Ave.
For more information, call the office at 702-293-3536 or visit www.gracechristianacademybc.org.
Republican women to hear sheriff's candidates
Boulder City Republican Women will meet at 11:30 a.m. today in the conference room at Railroad Pass Casino, 2800 S. Boulder Highway, Henderson.
Two primary candidates for Clark County sheriff will be guest speakers. Capt. Larry Burns and Assistant Sheriff Joe Lombardo have served 27 years in various capacities of law enforcement.
Club members are reminded to bring donations for Support Our Troops care packages, greeting cards for St. Jude's Ranch for Children's project, and donations for Emergency Aid of Boulder City. For more information, call 702-393-1228.
Training Tuesday for Lend A Hand volunteers
Lend A Hand will offer a free training class from 9 a.m. to 2 p.m. Tuesday for those interested in volunteering for the nonprofit organization.
Lend A Hand helps senior citizens, disabled and handicapped residents of Boulder City by driving them to appointments across the Las Vegas Valley and providing help, respite and companionship, allowing them to remain in their homes.
The session will be presented at the Lend A Hand office, 400 Utah St. Lunch is included. Those interested are asked to register by Friday. Call 702-294-2363 for more information or to register.
Dentists offer free service through Have a Heart Day
Boulder City's Have a Heart Day is being held Wednesday in conjunction with February's observance of dental health month. This is the sixth year Boulder City dentists are donating dental care for area residents in need.
Participating dentists are Drs. Eldon Clothier, Andrew Huxford, Douglas Huber and George Rosenbaum.
Referral and patient responsibility forms are necessary to schedule an appointment. To qualify, residents must work with one of the following agencies. If you are a student in any Boulder City school, contact the school nurse. If you are an adult, contact Emergency Aid of Boulder City.
Appointments must be scheduled by Monday. Once qualified, call the Have a Heart Day coordinator at 702-293-0373 to receive a referral to a participating dentist.
Homestead to host program on coyote awareness
Coyotes have been seen on numerous occasions in the area near The Homestead at Boulder City and Quail Ridge Manor Apartments. To help them understand coyote behavior and how to react when confronted by the animal, a representative from the U.S. Fish and Wildlife Service will give a presentation on coyote awareness at 10 a.m. Feb. 27 in the library at The Homestead, 1401 Medical Park Drive. All interested people are welcome.
Free dance class begins Saturday
A free beginning ballroom and swing dance class is scheduled to start at 7 p.m. Saturday in the gymnasium of the Church of Jesus Christ of Latter-day Saints, 916 Fifth St.
Sessions are set to continued three times a month until June 7 and will feature dances such as the foxtrot, swing, waltz, cha-cha and rumba.
The class is open to anyone 16 and older. Couples and singles will be accommodated.
Intermediate and advanced dancers are invited to join the class for the second hour of open practice and refreshments from 8-9 p.m. after the beginning classes.
For a complete schedule or additional information, visit bouldercityballroom.wix.com/club. Email bouldercityballroom@gmail.com to RSVP and sign up for updates and reminders.
Retired Public Employees to meet Feb. 27
The Boulder City Chapter of the Retired Public Employees of Nevada will meet at 11 a.m. Feb. 27 at The Homestead at Boulder City, 1401 Medical Park Drive. The guest speaker will be Trish Beckwith, training officer for the Southern Nevada Health District, office of public health preparedness. A no-host lunch follows the meeting at an area restaurant.
All public employees 50 and older and vested in PERS are eligible to join.
For further information, contact President Bernard Paolini at bernardpaolini@cox.net.
Community Club sets potluck lunch, line dance event
The Community Club will meet at 12:30 p.m. Feb. 27 in the multiuse building near the intersection of Avenue B and School Drive. A potluck luncheon is planned.
Lynn Williams, an instructor for the city's parks and recreation district, and members of her line dancing class will present the afternoon's program.
For reservations, call Beverly Parry after 1 p.m. at 702-293-7623.
Inaugural bridal show to be Feb. 27
Boulder City Bridal and Gifts will present its first bridal experience, "Business Before Pleasure," a bridal vendors forum and fashion show featuring vintage bridal attire, from 3-6:30 p.m. Feb. 27 at Boulder Creek Golf Course, 1500 Veterans Memorial Drive.
The event is the opportunity for future brides and potential vendors to learn about Boulder City Bridal's new one-stop shop for weddings as well as industry trends.
Special guest speakers include Kendra Wright of American Family Insurance in Boulder City, who will talk about wedding insurance; Kemi Ott, a bridal consultant who will talk about themed and destination weddings; and Cherie Lawlar, owner of Sundee Morning Hat who will talk about the Boulder City Bridal experience.
Tickets are $35 each and include appetizers. They can be purchased at the door or online at www.bouldercitybridal.com.
Area artists to open studios for visits
The Desert Sculptors, a local nonprofit organization, is holding a fundraising tour of artists' studios from 10 a.m. to 4 p.m. March 29.
Sculptors participating in the event are opening their workshops to the public for the first time. Attendees will have the opportunity to see works in progress and techniques such as bronze pouring, marble and stone carving and metal work.
Many participating artists have pieces on display in Boulder City's Reflection Park and in the downtown area through the city's Public Art Scape project.
There will be demonstrations, a chance to talk to the artists and pieces of art for sale.
It is a self-guided tour and participants will be given maps to the studios in Boulder City, Henderson and Las Vegas.
Tickets are $20 each.
For tickets or more information, call 702-501-9219.
Library schedules variety of activities, events
Boulder City Library, 701 Adams Blvd., has several activities planned for the coming weeks. These include:
n Movie: 6 p.m. today. "Pink Panther" starring Steve Martin as Inspector Clouseau. Those attending are welcome to bring snacks, beverages and comfortable seating.
n Science exploration club: 3:30-4:30 p.m. Friday in the board room for children 3-6 and their caregivers. Explore science through stories, experiments and crafts.
n Movie: 1 p.m. Saturday. "Dr. No" will be shown. Those attending are welcome to bring snacks, beverages and comfortable seating.
n Preschool story time: 10-10:30 a.m. Wednesday in the board room for children 3-5.
n Toddler story time: 10:30-11 a.m. Wednesday in the board room for children younger than 36 months.
n Lego Challenge: 4-5 p.m. Feb. 27 in the community room for children 6 and older.
n Tech seminar: 6:30 p.m. Feb. 25. Learn how to get started and use Pinterest, a virtual bulletin board. Those attending need to bring a laptop computer or tablet. Reservations required.
n Magic Tree House book club: 3:30-4:30 p.m. Feb. 28 in the board room for children 6-11. "Civil War on Sunday" will be the featured book.
Additionally, an open craft time has been scheduled for Saturday and the first Saturday March and April. The sessions are open to crafters of all ages and are intended to encourage socializing. People are welcome to bring in whatever project they are working on, as well as food and beverages.
Call 702-293-1281 for details or more information.
American Legion breakfast served Thursday mornings
All veterans and their families are invited to the American Legion's varied menu breakfast from 7-9 a.m. Thursdays at the American Legion Hall, 508 California Way, between Boulder Bowl and Grace Christian Academy.
Legionnaires and eligible veterans are invited to the American Legion meeting at 7 p.m. the first Tuesday of the month at the hall.
Call Cmdr. Wayne Curtis at 702-293-6622 for more information.
Health care meetings explain Affordable Care Act
Boulder City Library and CARE NV will host a meeting March 14 at the library, 701 Adams Blvd., to assist residents with understanding and signing up for health care under the Affordable Care Act or Obamacare. The visits are scheduled by appointment; call 702-836-9033 to make an appointment.
Parts of park's Wetland Trail to close temporarily
Portions of Wetland Trail in Lake Mead National Recreation Area will be temporarily closed through June 30 during the construction of a grade control structure in the Lower Las Vegas Wash.
The trail head and parking area on Northshore Road along with adjacent areas will be closed to access, hiking and other recreational uses.
The grade control structure will reduce erosion in the Las Vegas Wash to protect the stability of the bridge. It also will reduce sediment transported from erosion in the wash into Lake Mead, as well as protect Lake Las Vegas Dam and outlet works.
Funding for this nearly $2.5 million project is provided by the Southern Nevada Public Land Management Act. The contractor is Wadley Construction Inc. of Las Vegas.
The National Park Service regrets any inconvenience this temporary closure may cause.
Tortoise Group seeks new members
The Tortoise Group, which is devoted to the proper care and welfare of desert tortoises, is seeking new members.
Annual membership in the nonprofit organization includes a newsletter, discounts on tortoise-related items and member-only events such as a field trip to the Desert Tortoise Conservation Center.
Annual membership is $25.
For details, visit www.tortoisegroup.org.
Nomination sought for state's senior of year
The search for Nevada's Senior Citizen of the Year is underway.
The National Silver Haired Congress Nevada Delegation, in partnership with the Aging Services Directors Organization, established the award last year.
Frank Pati, a 76-year-old Mesquite resident, was honored by Gov.Brian Sandoval and the congressional delegation as the first recipient.
The competition is open to all those who are age 60 and older and have lived in Nevada for five years. The nomination guidelines and forms are available at www.nevshc.org.
The deadline for nominations is March 31. The award will be presented in May.