August 10, 2016 - 2:09 pm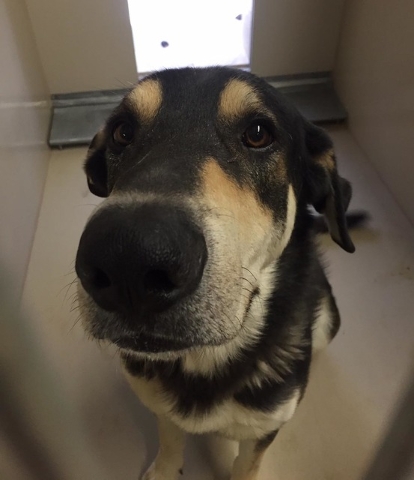 Democrats to hear Assembly candidate Jordahl tonight
The Boulder City Democratic Club will hold its monthly meeting at 6:30 tonight at the Boulder City Library, 701 Adams Blvd.
State Assembly District 23 candidate and local resident Craig Jordahl is scheduled to speak.
All interested people are welcome to attend. For more information, contact the club at 702-530-6604 or bouldercitydemocraticclub@gmail.com.
Mattress sale to benefit school's volleyball, football programs
The volleyball and football programs at Boulder City High School will hold its first ever mattress fundraiser from 10 a.m. to 5 p.m. Saturday in the school's gym.
The event will feature quality name brands at as much as 50 percent off retail prices. All sizes, ranging from twin to California king, and types of mattresses will be available, and all are new with full factory warranties.
Layaway and delivery is available. Payment can be by cash, check or credit card.
Additional information is available at https://www.facebook.com/cfslasvegas/
Arduini's 'Children Unplugged' on display at guild's gallery
Jan Harris Arduini is Boulder City Art Guild's featured artist for August. An exhibit of her paintings and drawings entitled "Children Unplugged," will remain on display in the guild's gallery through Aug. 31.
A reception in her honor will be held from 1-3 p.m. Sunday in the gallery located within the Boulder Dam Hotel, 1305 Arizona St. All are welcome to attend and meet Arduini and see her work.
Arduini studied fundamentals and life drawing at the American Academy of Art in Chicago, art history and portraits at Moraine Valley Community College in Palos Hills, Illinois, and oil painting classes at Palette and Chisel Academy of Fine Arts in Chicago.
After moving to Las Vegas in 2009, she has participated in more than 30 group shows and done several painting demonstrations.
The gallery is open from 10 a.m. to 4 p.m. Monday through Saturday and 10 a.m. to 3 p.m. Sunday. Admission is free.
Additionally, members have art exhibited at Hoover Dam Lodge, which will remain on display through November, and at the Boulder City Hospital, which will be displayed through Aug. 31.
For more information about Boulder City Art Guild, visit http://www.bouldercityartguild.com or call 702-293-2138.
Lake Mead rangers will to host art, story sessions
Lake Mead National Recreation Area has a variety of special events happening in the coming week. These include:
■ Ranger program, Desert Design, 10 a.m. to 1 p.m. Saturday at the Alan Bible Visitor Center, 10 Lakeshore Road. Join rangers to create art reflecting life in the desert. Materials will be provided.
■ Ranger library program, Story time with a ranger, 10 a.m. Tuesday and Wednesday at Boulder City Library, 701 Adams Blvd. Join a ranger and share a favorite story about the Mojave Desert. Songs and crafts will be part of the activities.
Call 702-293-8990 for details.