Woman who helped draft city's charter dies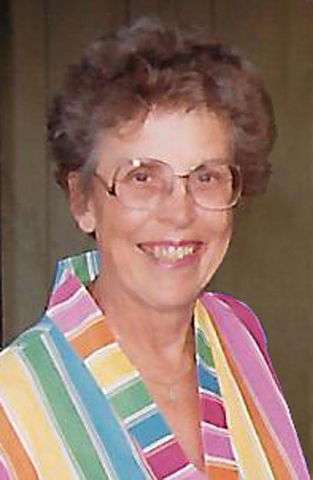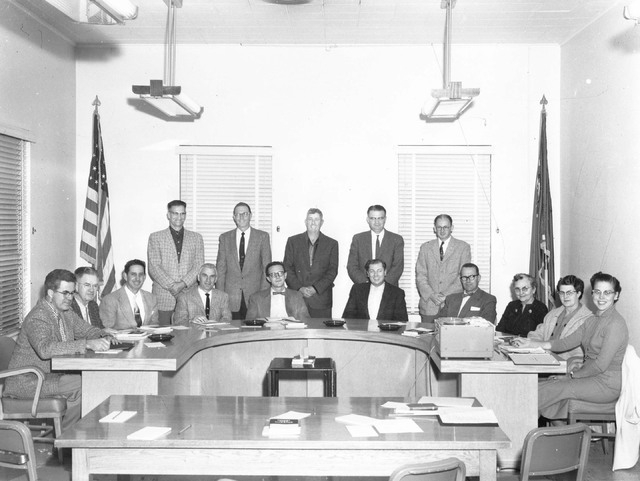 Eloise Blue, one of the framers of the Boulder City charter that helped the town break from the federal government in the late 1950s, died June 21. She was 96.
Blue, who served as clerk of the city charter, was born in Minneapolis on Jan. 29, 1919. She and her late husband, Delwin Blue, moved to Boulder City in 1954 with their sons, Craig and Wayne Blue.
Blue's former neighbor, Sara Denton, remembered her as an active member of the community, a good friend and an influential member in the creation of Boulder City as its own entity.
"She was dependable and knowledgeable about the history of the city," Denton said. "We had just moved to Boulder City, and my husband was very impressed with the fact that she was called in to help (draft the charter)."
Blue worked on the city charter alongside other prominent Boulder City figures including Robert Broadbent and Andrew Mitchell. The charter was submitted to the Clark County Commission on Aug. 6, 1959, and was ratified less than two months later. By January 1960, Boulder City was no longer under control of the federal government.
After Boulder City became its own municipality, Blue continued her involvement in the community by serving two terms on the Clark County School Board and Boulder City Hospital board. She was also a longtime member of the Boulder City Philanthropic Educational Organization sisterhood and the Boulder City Women's Club.
Blue also spent time volunteering at St. Jude's Ranch for Children and the Country Store at Grace Community Church.
She graduated from UNLV in 1968 with her nursing degree and spent 20 years working at St. Rose de Lima Hospital in Henderson.
Linda Faiss, who got to know Blue in her later years, has fond memories of the two together. Both were members of the self-proclaimed "Boulder City Fat Club" where they, along with other friends around town, would meet every Monday to eat at Gene Segerblom's house.
Faiss remembered Blue as a strong woman who was always definite in her opinions.
"She was not shy," Faiss said. "She was a really strong person within her family and the community."
Denton also remembered Blue as an attractive and quiet woman who did plenty of great work without demanding the attention.
"She had a good sense of humor, and she was always one who was very dependable," she said. "Eloise was quite remarkable."
Over the years, Faiss became close with Blue's son, Wayne, who helped build and design her house in the early 2000s. She said the two would discuss memories they had of Blue.
"She was very organized, very dedicated … dedicated to the community and her causes. She and her husband were devoted to each other and to their family. She was just a really special person," Faiss said.
"She was one of the pillars of the community. It's sad to see that generation leave us, because they were such a part of the building of Boulder City," she added.
Blue is preceded in death by her husband, Delwin, and son Craig. She is survived by son Wayne; grandchildren Chelsea, Laiah, Kyra, Hannah and Jessica; and great-grandchildren Jai, Jadey, Jovi, Jewell, Judah, Isabella and Catalina.
Gifts may be made to scholarships funded by the Boulder City P.E.O.
Contact reporter Steven Slivka at sslivka@bouldercityreview.com or 702-586-9401. Follow him on Twitter @StevenSlivka.