BCHS boys take home third straight title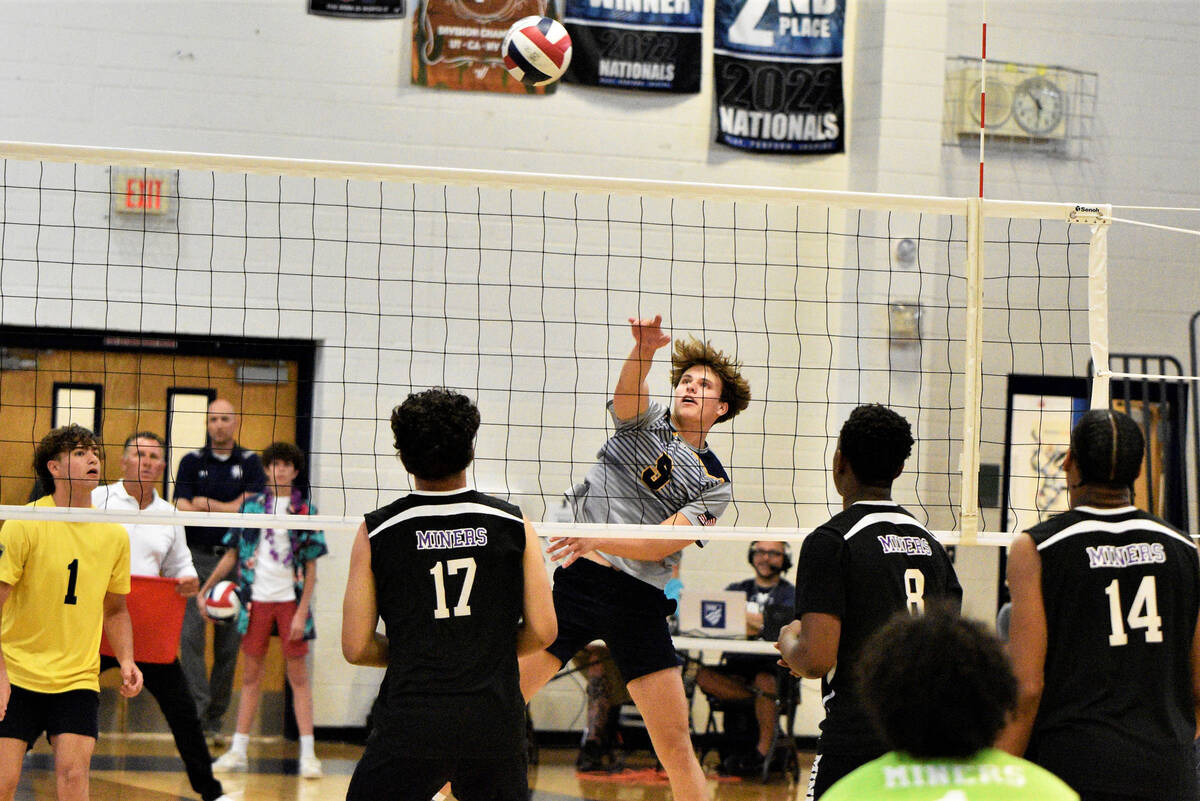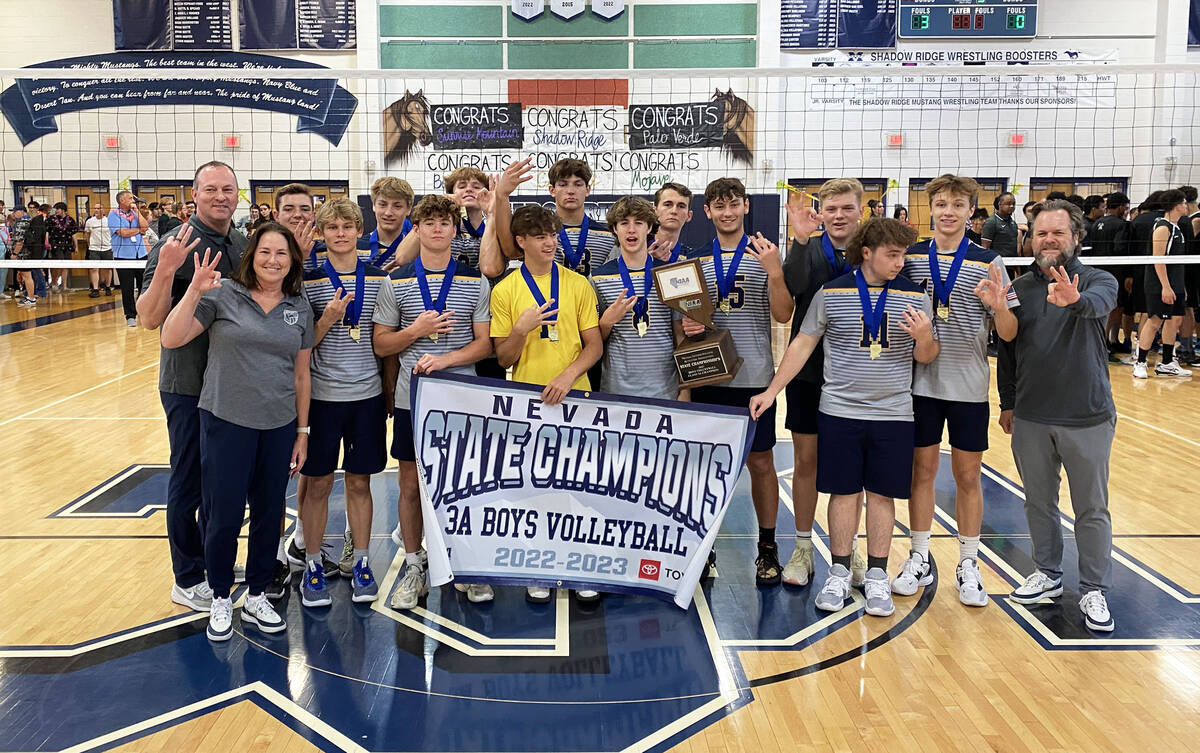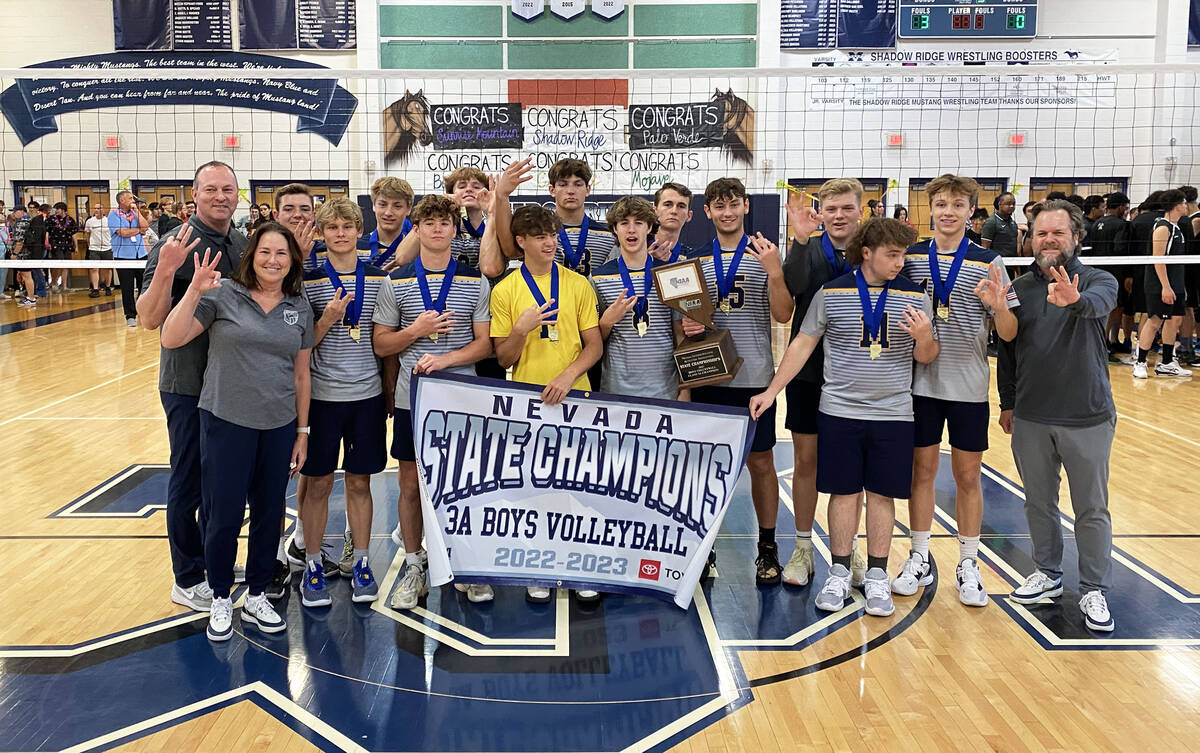 In dominating fashion, Boulder City High School boys volleyball won their third consecutive 3A state championship, defeating Sunrise Mountain 3-0 on May 17.
Filled with joy after the last point hit the scoreboard at Shadow Ridge High School, head coach Rachelle Huxford expressed relief.
"I was very relieved for it to be over," Huxford said. "With Clark falling in the semifinals, there were some nerves. It's honestly anyone's game on any given day and the boys came out and wanted it more."
Routing the Miners 25-10, 25-18, 25-21, the game, much like the season, was never in doubt as the Eagles prevailed as the better team.
Finishing with a new program record of 32 wins, junior Brady Sorenson led the way much like he did all season, with 11 kills and three serving aces, while junior Travis Hess added seven kills.
"We practiced hard all week and had it in our minds that we were going to three-peat," Sorenson said. "After the game it was very relieving."
Fueling the winning effort, junior Roman Rose dished out 23 assists with seven aces, winning his third championship with the program.
Rose, who had previously won a pair of championships with his class of 2022 twin brothers Kannon and Kenny, called the moment rewarding.
"It felt great to win another championship," Rose said. "My brothers always made fun of me for not winning one on my own and now we have. It felt great to prove we are the best team again."
Mixing offense and defense to cruise to victory, senior Jared Lamoreaux made five digs with a pair of blocks, while senior Tyler Lemmel blocked four strikes.
Juniors Ike Pappas and Sorenson each added four digs.
Finishing with a 32-5 record on the season, and losing only three contributors from this season's team, leaves hopes that a potential four-peat is possible for next season.
"It certainly makes my job easier to return with a bunch of talent," Huxford said. "I think this team is only going to get better. We have a lot of new players coming in and we have guys that are very competitive. I'm accepting for what's to come."
Contact Robert Vendettoli at BCRsports@gmail.com.