For Boyce, it's all in the family
September 14, 2023 - 9:06 pm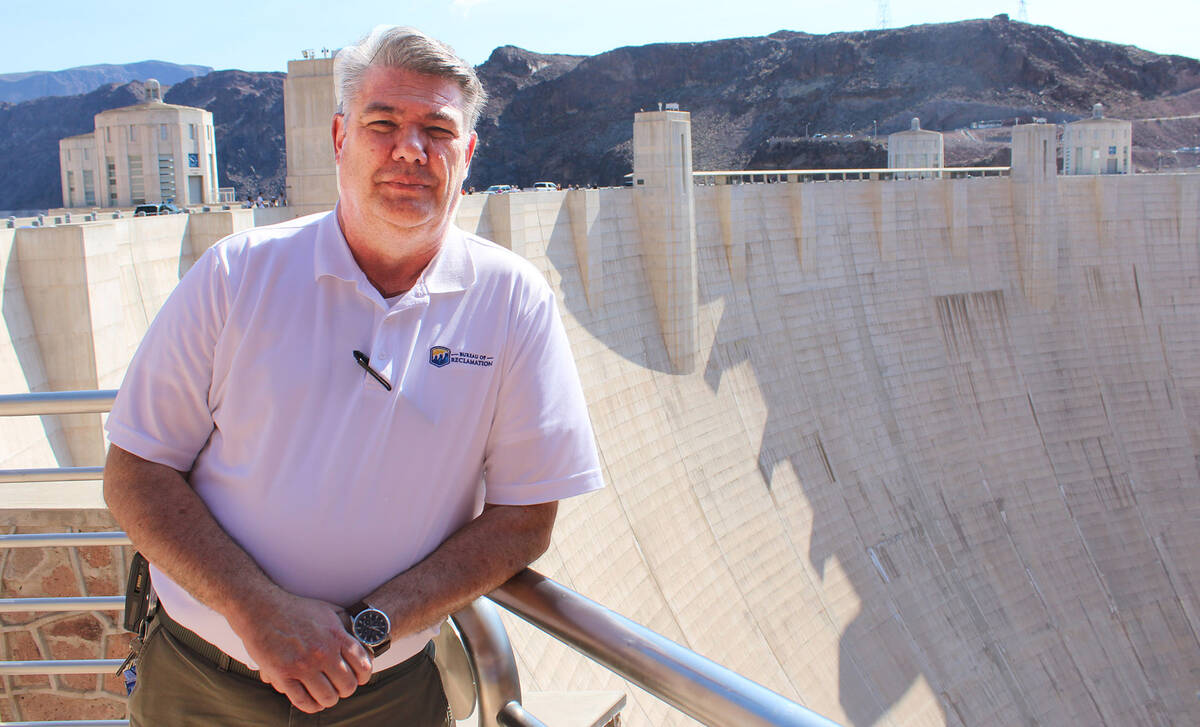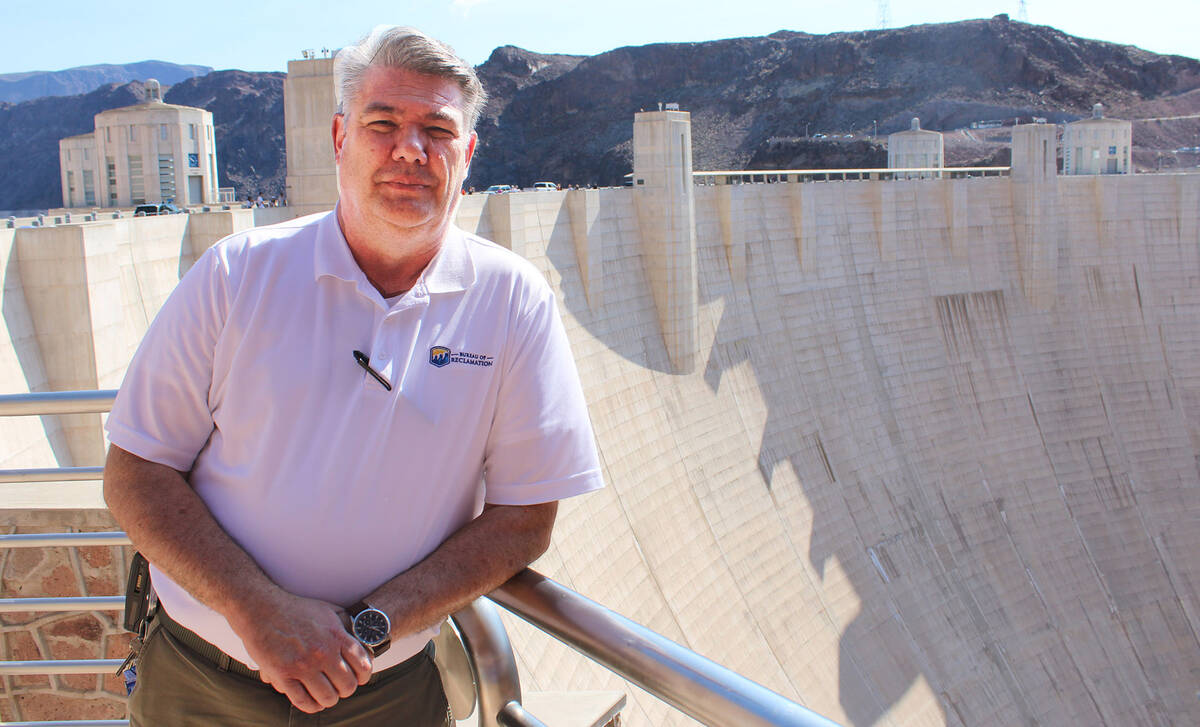 For many parents, the idea of their child following in their career footsteps is a source of great pride. For Scott Boyce and family, it's much greater, which is appropriate considering where he works.
Boyce, a 1985 graduate of Boulder City High School, is the fourth generation in his family to work in one capacity or another at Hoover Dam.
After having dabbled in a few other careers, in 2007 Boyce was hired as a Bureau of Reclamation tour guide at the dam.
"I had always wanted to be a guide," he said. "When I was growing up in Boulder City, a lot of the tour guides were teachers. My intention was to do the teaching thing and then retire and become a guide. This thing was, I was always worried about nepotism. In fact, I didn't even apply until five years after my dad retired."
After playing music on the Las Vegas Strip and working in retail, he decided it was time to fulfill that dream of working at the dam. While putting in an application to teach he said, "The government came calling first."
And, the fact that it was something he had always wanted to do made getting the job even more special.
"I've always had an interest in history and I wanted to tell the story of the dam," he said. "It allowed me to combine history and teaching as I was able to meld the two together. And even though I am the fourth generation to work here, there was never any pressure to do so from my parents."
Over the last 16 years, Boyce served as a guide for seven years before being promoted to guide service coordinator and today is the customer service manager.
"Part of my job now is to train the new guides, which is fun because I get to pass along that institutional knowledge onto them," he said.
Having driven to one of the Seven Wonders of the Industrial World for the past 16 years, not to mention all the times prior to that, Boyce said the view as he gets closer is one that never gets old.
"I don't think I ever take it for granted," he said. "I have always had a great appreciation of the lake, because of the dam. I love it."
During his time as a guide, he gave tours to thousands of people including celebrities such as Sharon Stone, Donny Osmond and Tim Allen. But it's the regular, everyday visitor that often stuck with him the most.
"They were all really great," Boyce said of the celebrities. "In general, it is kind of neat when you're giving tours and seeing the excitement on peoples' faces. Just being able to show people what was accomplished in the 1930s without computer programs, is incredible."
As the fourth generation to work at the dam, Boyce followed his father, two grandfathers and even a great-grandfather. His father, Harvey Walter Boyce, started with the BOR in 1973 and would work there for 36 years.
"If I can do a tenth of what my father accomplished, it would be amazing," he said of his dad, who passed away a few years ago.
Both his grandfathers worked at the dam with his maternal grandfather, Frank Adams, starting in the 1950s as a pump operator and Harvey Wood Boyce began in 1947 and was the first journeyman electrician recognized by the BOR. He would work for nearly 40 years. Boyce's fourth generation was his step-great-grandfather, Kelly Sweet, on his father's side. He and his wife, Pearl, came to Southern Nevada in 1931. He was a master electrician and was placed at the dam under the direction of J. Edgar Hoover to oversee silver ore being brought in, which was used for solder.
"His job was making sure those drops of ore were all accounted for and not being slipped into the pockets of employees," he said of Sweet, who died in 1942.
Even though he enjoys his role as a manager, Boyce admits he does miss being a guide for one reason that stands out above the rest.
"The best part has been getting to meet the people," he said. "I've met people who are 90, who for them, coming to Hoover Dam had been on their bucket list. Taking them on a tour and seeing the smiles on their faces while getting the acknowledgements and accolades is what I had always hoped it would be. It's amazing."
Ron Eland is editor of the Boulder City Review. He can be reached at reland@bouldercityreview.com or at 702-586-9523.