Flamingo Inn Motel: New chapter set to begin
November 10, 2023 - 9:08 am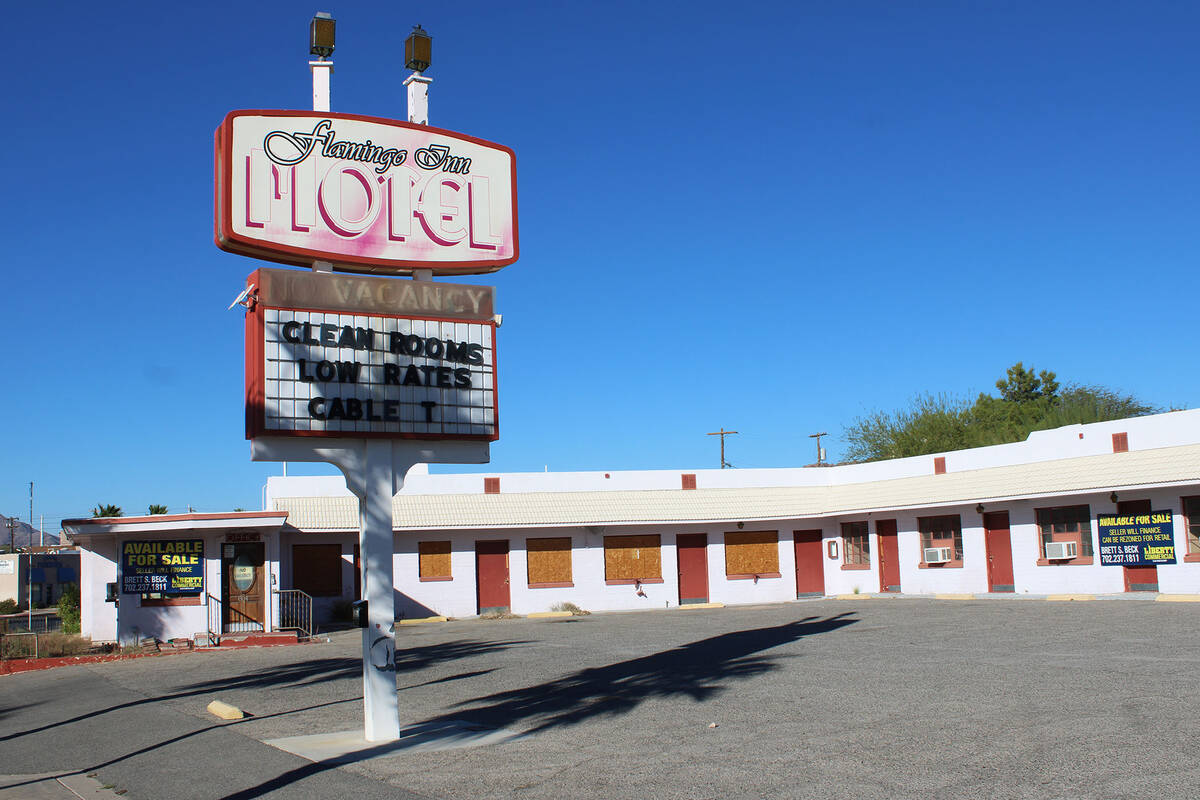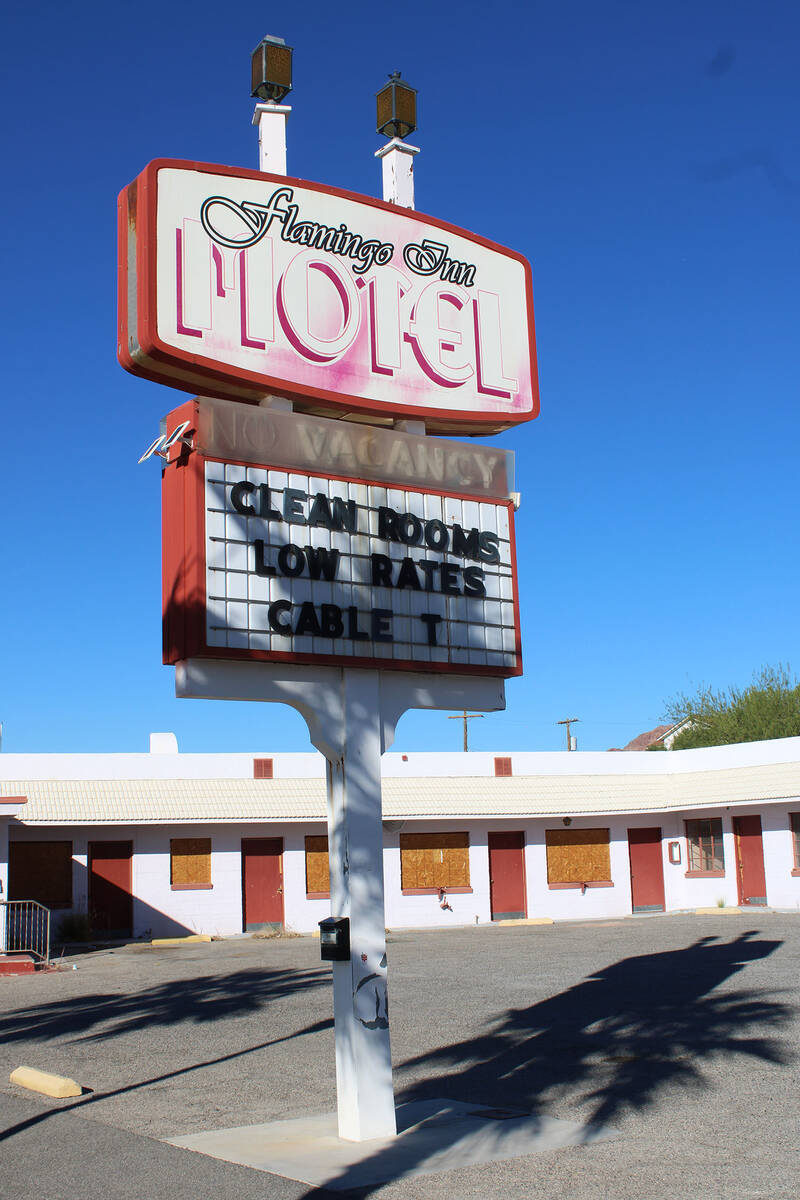 It is not a done deal… yet.
Closing is scheduled for about a week after this issue of the Boulder City Review hits the streets. And anyone involved in any real estate transaction knows that a week is an eternity — definitely enough time for a seemingly solid deal to fall through.
But, if all goes according to plan, the Flamingo Inn Motel may soon have new owners who plan to keep the property as a motel with a retro feel.
According to local real estate agent Billie Williams, her clients are currently in escrow for the property, which is scheduled to close on or before Nov. 17. The clients, Martin and Delilah Mueller of Las Vegas, owners of Mueller Custom Cabinetry, have extensive experience working on interiors for a number of Las Vegas casinos and high-end restaurants.
In an email, Delilah Mueller said, "We're builders here in Las Vegas that specialize in high-end architectural millwork and interior finishes. Our most recent jobs include Resorts World, Fountainbleu, Circa, Durango Station, the list really goes on. Long story short, we really love what we do. We can't wait to dive into this project!"
The potential sale has moved quickly.
"We saw it only about 10 days ago," Martin said. Delilah added that the couple were on the way to Jack's Place on Nevada Way, just up the street from the long-shuttered Flamingo Inn, to meet some friends and noticed the Flamingo Inn was for sale. "By the time we were heading home that night we had a tour set up to check it out."
When asked why they wanted to own a motel in a small town, Martin said, "We live in Las Vegas and we get out to Boulder City a lot. And we're builders. We drove by and the sign was on it and we said, 'Let's call on it.' We'd love to bring it back to life."
He explained that while the name of their company references cabinetry, they have worked on projects far afield of that, including Allegiant Stadium and interior finishes for the Raiders' practice facility in Henderson.
So far, the city appears poised to back the project. The Muellers said that they already had a meeting scheduled with Mayor Joe Hardy and several city department heads.
While they plan to keep the property as a motel, they hope to make it more than just a place to spend the night.
"We have a lot of friends that love their electric bikes and they do long-haul rides and mountain bikers and people like that. We can set this up and give people a place to rest and charge their bikes," Delilah said. "Give it an identity that is not just a motel. Like you could stop even if you are not staying there."
It won't be a quick process. The current owners, Daren and Donna Saunders, made it clear in an interview in March of this year that the property needs extensive work and Martin agreed. When asked what kind of shape it is in he said, "Very bad. Basically, we need to do all new electrical, all new plumbing, all new heating and air, pretty much a redo of everything."
The couple noted that the motel is one of the first things visitors see as they come around the bend heading east on Nevada Way and that first impressions count.
"Boulder City embraces history, art, the outdoors and small businesses. We want to bring this bird back to life and make it shine while staying true to the community. We hope it evolves into something more than a motel — a fun space that creates memories, a destination that brings people joy," Delilah said. "It was the project we didn't even know we were looking for and we couldn't be more excited."