Breathing new life into historic site
November 10, 2023 - 9:07 am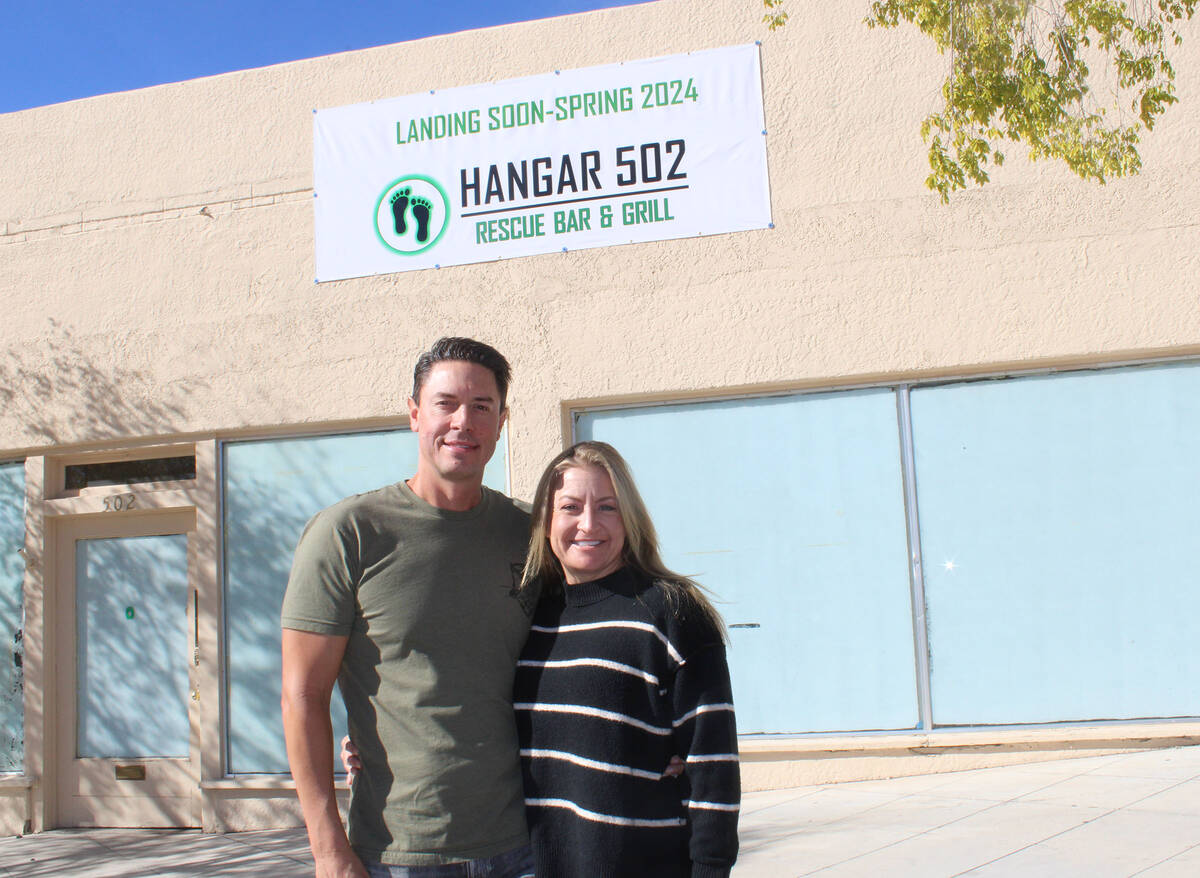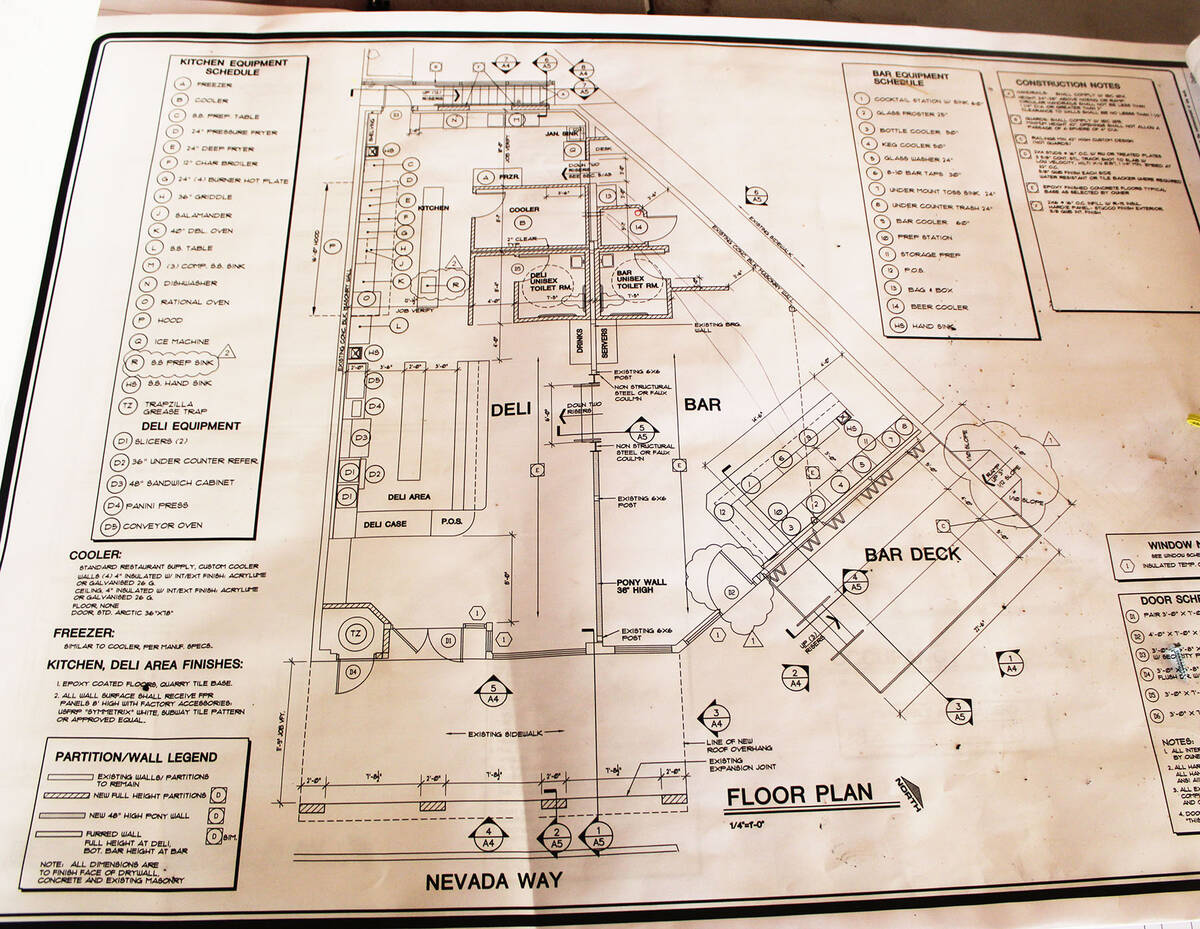 For decades, the odd-shaped building at the corner of Nevada Way and Arizona Street was the place in town to buy one's mom flowers on Mother's Day, a bouquet for one's wedding or a corsage for a prom date.
For several years now, the former Edie's Flowers has sat empty. But that's changing, thanks to James and Becky Hughes, who now call Boulder City home.
"We had lived off and on in Vegas for 20 years and had always dreamed about moving to Boulder City," James said. "We'd always stop in town either when going to the lake or coming home and we loved downtown."
One day in the spring of 2021, while in town and having dinner, Becky walked down the sidewalk and saw the for sale sign on the building and once she found the listing online, one of the things it mentioned that would work in the building was a deli.
"Becky had always wanted to open a deli/sandwich shop of her own," he said. "Within a few days we closed on the building."
Prior to the purchase the couple contacted the city to check on rezoning and if what they had in mind would be possible considering how long it had been a floral shop. Once they received the go-ahead, the previous owners moved everything out and some demolition work began.
"Once we got everything out, we walked in and said, 'Wow, this place is much bigger than we had thought,'" James said of the 2,500-square-foot building. "That turned out to be great because that's when we decided to do much more than just a deli. That's when we decided to turn the other side into a bar and grill."
According to information from the city, the property was originally built in 1933 and operated as Edie's and Sher-lo's Flowers from 1965 to 2021. The building has not had any improvements since the 1980s, so this is a full remodel – including roof, HVAC, plumbing, electrical, ADA compliance, signage, windows and paint.
Named Hangar 502 as an homage to James' 20 years in the Air Force, the location will be somewhat two businesses in one. The entrance off Nevada Way will be for the deli. In there, one will be able to get a variety of meats and cheeses as well as sandwiches, soups and salads in addition to specialty items. There will be counter space for people to eat in. The Arizona Street doorway will enter in the bar and grill with a pony wall in between so that both sides area visible from either side.
"That building, we just knew it was screaming for something," Becky said. "The corner is a perfect spot to have a business. Before I had even read the listing, I knew this was the perfect place for us. All the ducks lined up in a row and it worked out perfectly for us. We knew we had a gem."
They said they have taken their time and wanted to have everything in place before remodeling began, which started last month. It is expected to be completed in April 2024.
James said that when they bought it, the country was still in the midst of the pandemic and because of that, they were told the Small Business Administration was not giving out any new loans for bars and restaurants. In July of last year, they got the loan process started and have been moving full steam ahead.
"We heard from a lot of people who said things like 'Good luck getting anything through the city,' or 'they're terrible to work with,'" James said. "But it's been the opposite. It's all been great for us when working with the city. We decided we wanted to get everything done though the city, including design, before we went to apply for our (SBA) loan. We wanted to be sure we could make this happen before moving forward."
Now that work has begun, there's a bit of a collective sigh of relief for the two.
"It's great to see some progress," James said.
"It's very exciting," Becky added.
The couple plan to not only be owners but very hands-on. That said they have already lined up a general manager, chef and bartender, who have a combined 40 years in the restaurant business. They hope to also employ as many Boulder City residents as possible.
In addition to all the work being done on the inside of the building, its exterior will get a brand-new look as well. The exterior of the bar and grill will offer outdoor seating, along with a raised covered portico (a structure consisting of a roof supported by columns at regular intervals) along the Nevada Way side.
To accommodate this work, it will mean relocating two trees, which will be replanted at the Veterans' Memorial Park, as well as a city-owned statue. There will also be a 14-foot-deep deck off the bar and grill for additional outdoor dining.
"We're very excited about all of this," Becky said. "We've done real estate together for the last eight years but this is definitely a new chapter for us. We can't wait."